Downtown Neighbourhood - Yaletown 耶鲁镇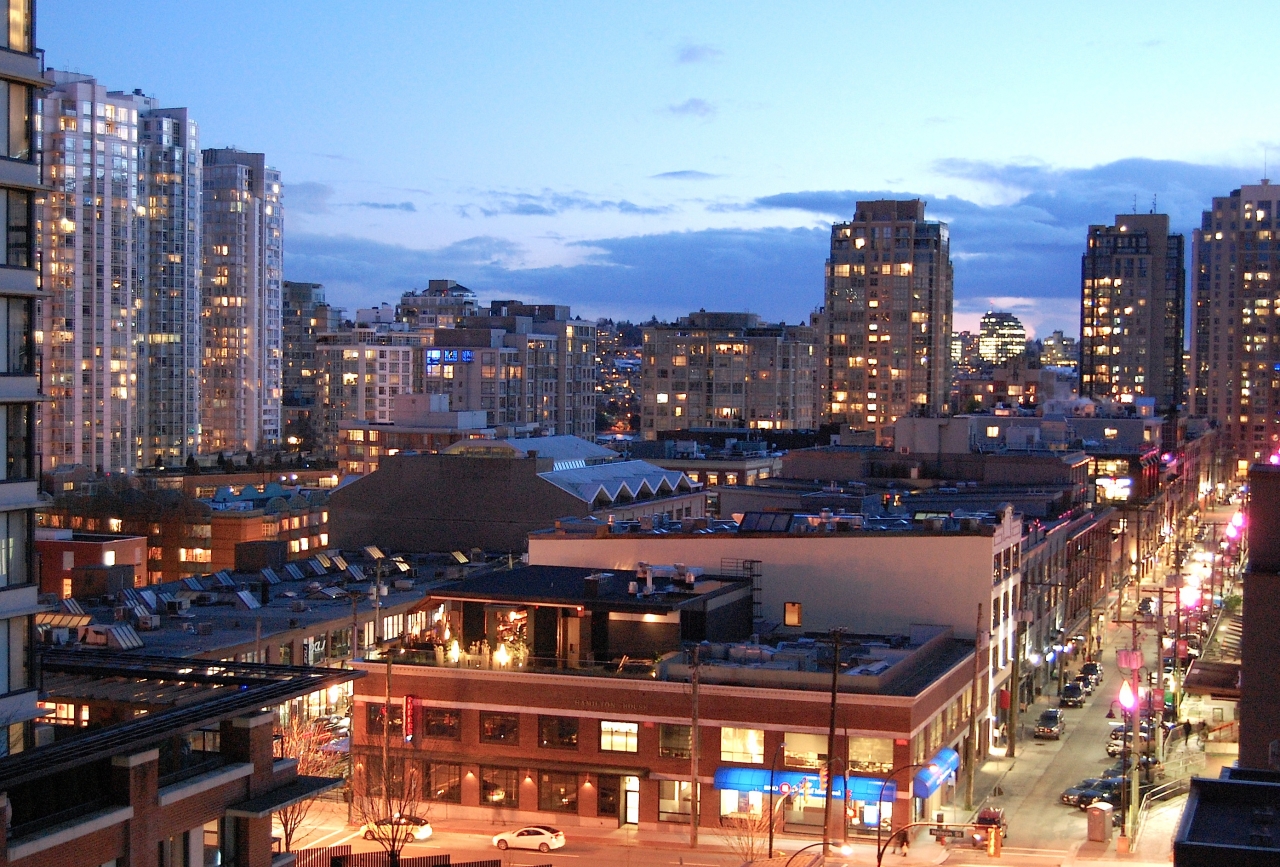 What used to be a gritty industrial area before the Expo '86 is now one of the city's chicest neighbourhoods where many urban trendsetters, young urban professionals and families call home. Yaletown sits along the south side of the Vancouver peninsula and is bordered by Homer Street, Robson Street and False Creek.
As one of the city's fashion hot spots and trendiest neighbourhoods, its transformation remains one of the most impressive urban redevelopment projects in North America. Several industrial buildings still exist and over the last decade its handsome brick warehouses have been restored into a stylish mix of lofty apartments and offices, and the old loading docks terraced with cool boutiques, bars and restaurants at the patio and ground level. From the narrow streets of Hamilton and Mainland Street, reach everything at your doorstep from salons, swanky restaurants, sidewalk cafes, to high-end galleries, fitness centres and parks. The vibrant and busy Roundhouse Community Centre adds value to the neighbourhood with its arts, crafts and recreational facilities. Getting from and to Yaletown is also easy peasy. Walk to downtown, ride the Aquabus or hop onto the SkyTrain to commute to other parts of the city.
My go-to spots for dining are omakase sushi from Minami, comfort food from Homer St. Café and Bar, seafood from Blue Water Café, pad thai from Urban Thai Bistro, and pizza from The Parlour. And of course, some of the city's best casual patios for dining are right here in Yaletown at Cactus Club Café, Earls Kitchen, Yaletown Brewing Company, Romer's Burger Bar, Keg Roof Lounge, and more.
Yaletown Schools
Elsie Roy Elementary School
Address: 150 Drake Street, Vancouver, BC, V6Z 2X1
Population: approx. 420 students
Grades: K-7
Public/Private: Public
French Immersion: No
Rich