Featured Business in Gastown: Litchfield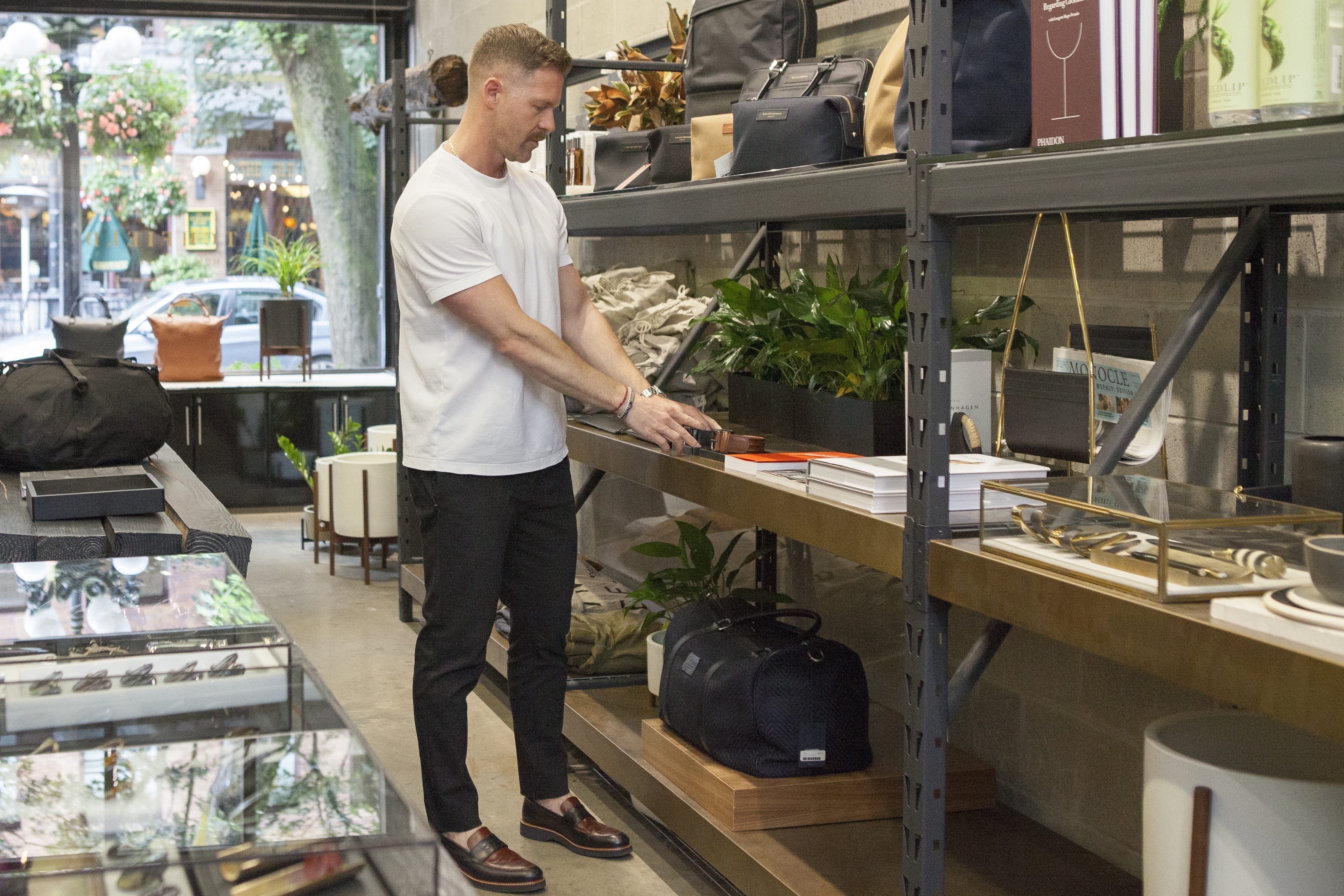 Jonathon Litchfield, owner and founder of Litchfield, organizing the display.
Litchfield
"Truly living well is a dying art."
Interview:


Thank you so much for having us! In one sentence, can you tell us what Litchfield is all about?
J: In one sentence I'd say Litchfield is about living well.
It seems like your family has shaped what Litchfield is today. How has your family contributed, whether directly or indirectly, to the creation of Litchfield as a store?
J: I think there's a little bit of both; I grew up in a home where my parents tried to create an environment that was always beautiful and orderly, so that we felt that our house was comfortable, secure and safe, and not chaotic and crazy.
Almost like a sanctuary.
J: Yeah, like a sanctuary, exactly! I wasn't conscious of it growing up but in talking to my mom about it since, creating that environment was a very conscious decision on her part. Another one of the values that she inadvertently instilled in me is an appreciation for quality. There's a lot of disposable cheap, trendy things that over the long term don't provide good value and in the short term and you're using cheap things that don't feel nice. So rather than opting for poor quality and immediate gratification I prefer to wait until you can buy a more timeless version of whatever I need - something that will last - it feels better to use, and I'm not constantly generating garbage by churning through trendy but essentially disposable products. Those are two significant values that come from my family that play into how I approach what we sell in the store.
What inspired you to carry on the legacy?
J: It was not conscious at all for me to want to carry on the legacy that my mom taught; it was just the way I was raised. If I'm in a chaotic environment, I feel pretty uncomfortable and stressed. Like my brain doesn't work very well. Editing things into my life that contribute a grounded, calm space really impacts the quality of my day so it's a natural inclination for me.
I love your Instagram page @litchfieldtheshop! I noticed that you feature a lot of different products from different brands, but they somehow to relate to one another. What is the vision behind Litchfield's concept as a store, and what is the process behind choosing the goods that you carry?
J: The process is a little bit varied to be honest. The main filters are:
1) is there a timeless quality to it;
2) Is the product well made and well-designed; is it functionally going to work well;
3) I lean towards a clean aesthetic, maybe a little masculine, but not harsh. I love the sensibilities of Japanese and Scandinavian design. Right now it's definitely trending but it's always been what I gravitate to! I grew up in Japan so those aesthetic values were instilled in me pretty young.
You grew up in Japan?!
J: Yeah, I grew up in Japan because my dad's business took us there. I was there from the time I was 11 to 14. We lived just outside of Osaka, it was in the mountains - quite beautiful. I've always been quite visual and I absorbed a lot while I was there and as a result there is a lot of Japanese influence reflected in what I choose for the shop.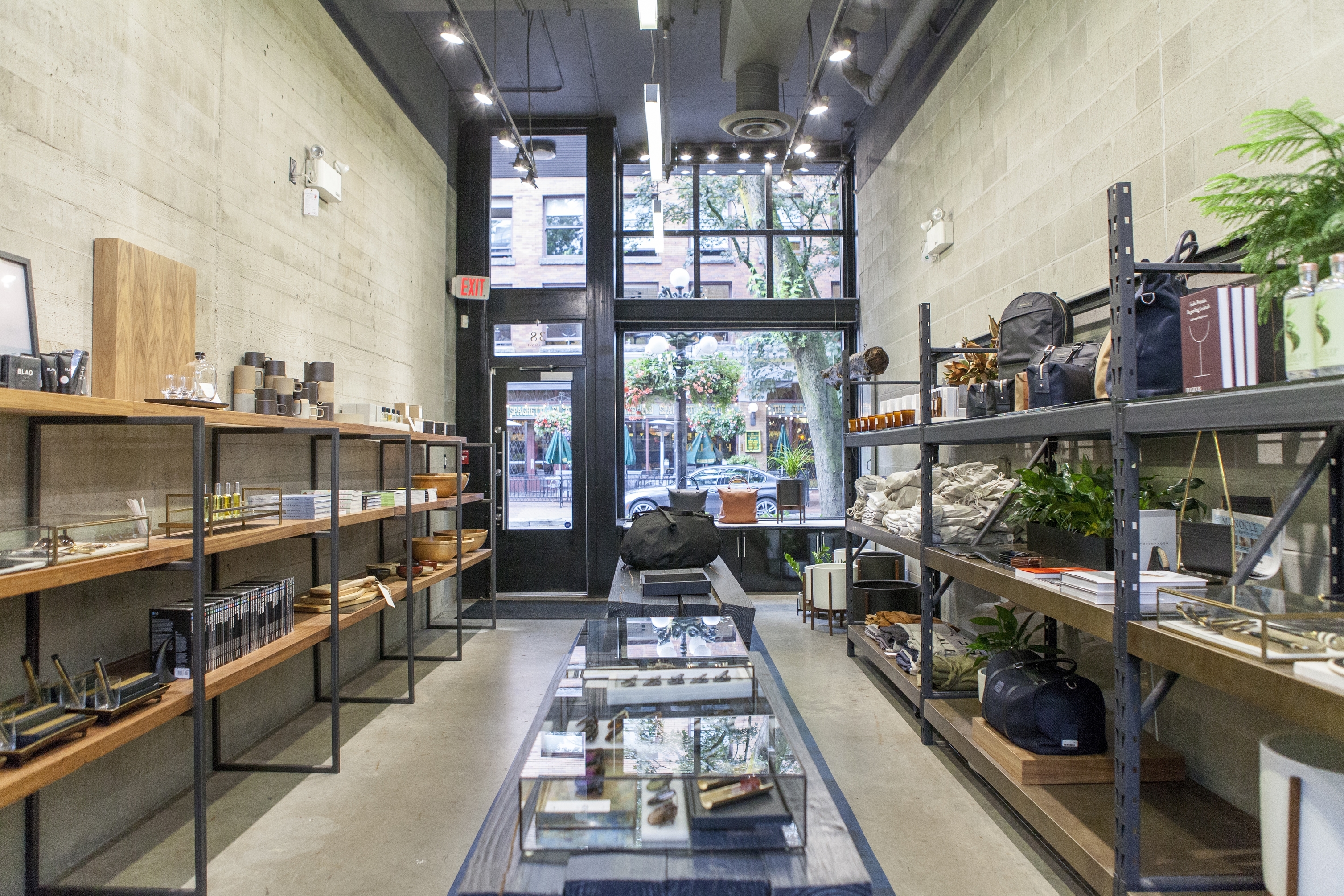 View of the main floor and entrance. 38 Water St.
What is it about Litchfield that differentiates itself from other lifestyle / home décor stores?
J: I think the fact that we're not specifically a home décor store is a little bit unusual for Vancouver. We have a bit of everything; there is some skin care, there's lots of fragrance, accessories, books, furniture etc. so it's definitely not a home décor store specifically. I think another differentiator is that the space and vibe is a space that men are comfortable in, and we try to carry products that engage men as well as women - all of our products are unisex. I think a lot of retail is geared toward women so it feels innately comfortable for them but the result can be a space that doesn't feel as welcoming for men. It also plays a little bit into the strength of Gastown as a neighbourhood. I think Gastown is a neighbourhood that resonates with men, perhaps more than some of the other shopping areas in the city.
You've been in Gastown for a while. How long have you been in the neighbourhood?
J: 5 years.
Out of all of the neighbourhoods in Vancouver, what made you choose Gastown?
J: I really love the authenticity of Gastown. It continues to grow organically - it's not overly planned or contrived. I also like the mix of people here… it's not at homogenous and I think the diversity is important. It's not all one income level, or one cultural group. It's very mixed and that feels cosmopolitan to me. I'm really drawn to environments that are really authentic. On top of that Gastown is a beautiful neighbourhood with great buildings and heritage.
Has Gastown, in some way, influenced Litchfield over the years?
J: That's an interesting question. Kind of probably the way the person that you spend your life with has an effect on you right?
Right.
J: Of course, absolutely, I think that it has! The people that I'm exposed to and the people that visit this part of the city from other cities... it's great, I've made some really interesting connections and a few times result of those connections, I've been able to find things for the store. So yeah, Gastown has absolutely had an influence on Litchfield.
Gastown is a very unique, forward-thinking neighbourhood that combines history with modernity. Can you recommend some unique products that would be perfect for gifting to clients? Also some home-warming gifts that as a Realtor would be great to gift to clients who are moving into their new home?
J: Candles, although they are ubiquitous, are really great gifts because everybody loves something that smells nice, and having luxury candles is always a treat. Lola James Harper selected us to be their first Canadian retailer, and we're really honoured thait their founder created a special candle for Litchfield.
Check out the collaboration scent candle here.
J: We also really love the Circa incense burners by Cinnamon Projects. The precision and simplicity of the machined brass combined with the ephemeral nature of incense is intriguing and the incense by the same company is modern and beautifully crafted. We also have this very unique Japanese whiskey set, something for the home that gets used and displayed. Flowers are a classic gift but can end up being generic and once they're dead the gift is gone so I always like to give them in an interesting vessel or vase and go to a great florist Celsia Florist for an arrangement that is artful. We carry these reeded glass vases that are sculptural and beautiful even after the arrnagement is gone.


Visit Litchfield The Shop for well made, functional and beautifully crafted everyday products.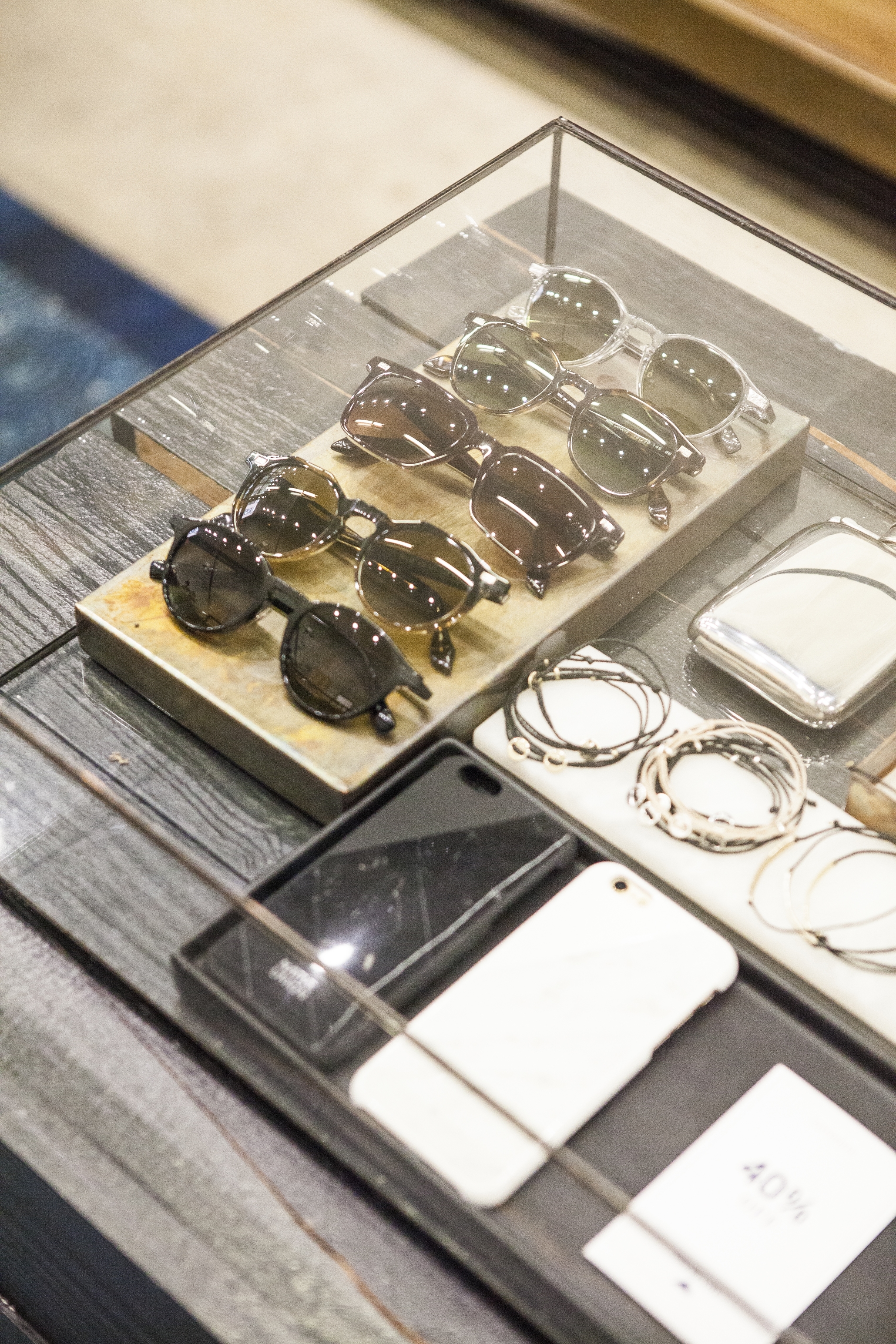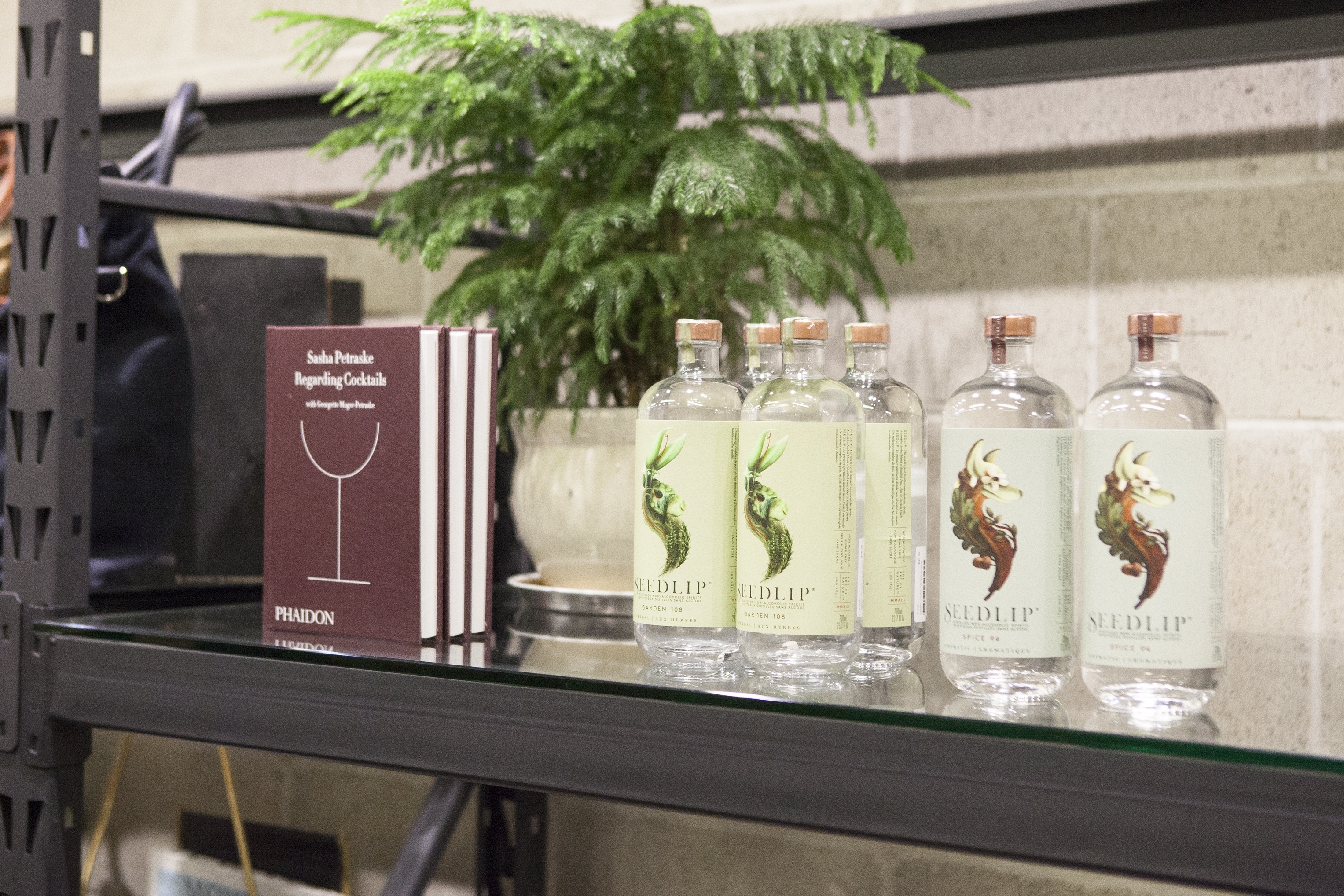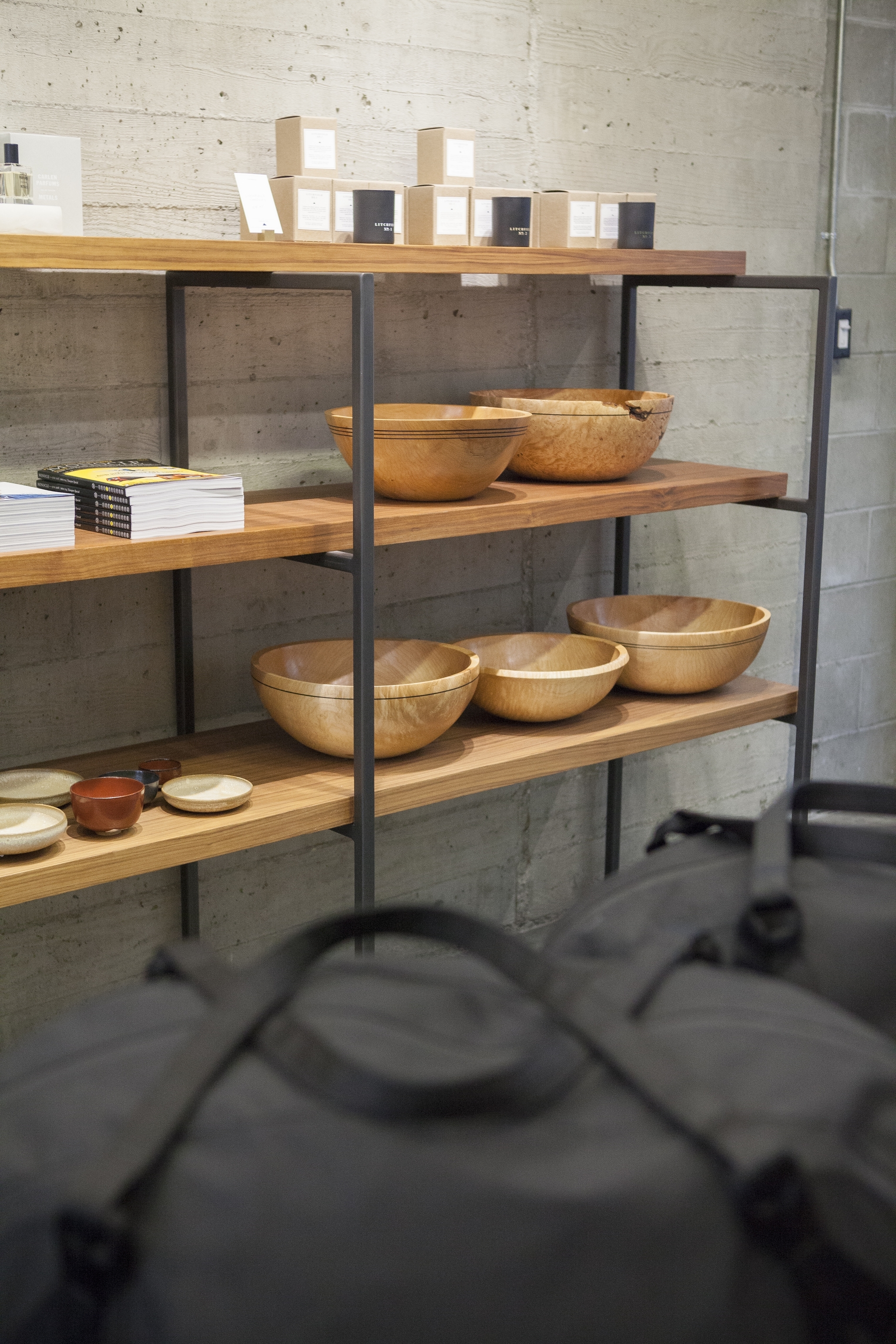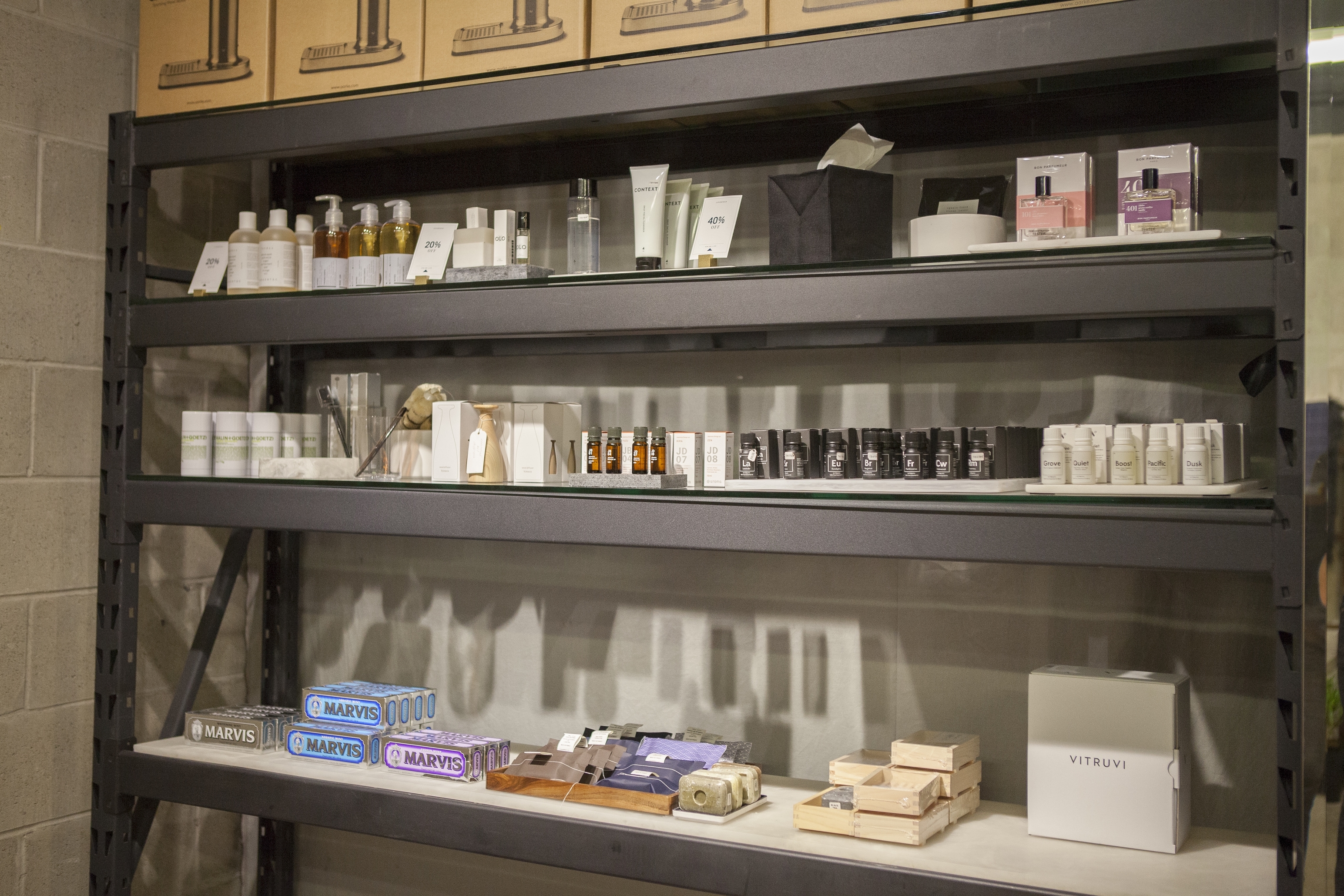 Thank you for taking the time to read the blog! Hope you enjoyed learning more about Jonathon Litchfield & Litchfield The Shop. Don't forget to send them a shout out or visit the store!
As always, for any questions or discussions you may have about Real Estate and our current market, please feel free to give me a call at 778-991-8848 or email me at hello@richardbao.ca and I will be happy to chat.
Rich & Paula