Featured Business in Gastown: Örling & Wu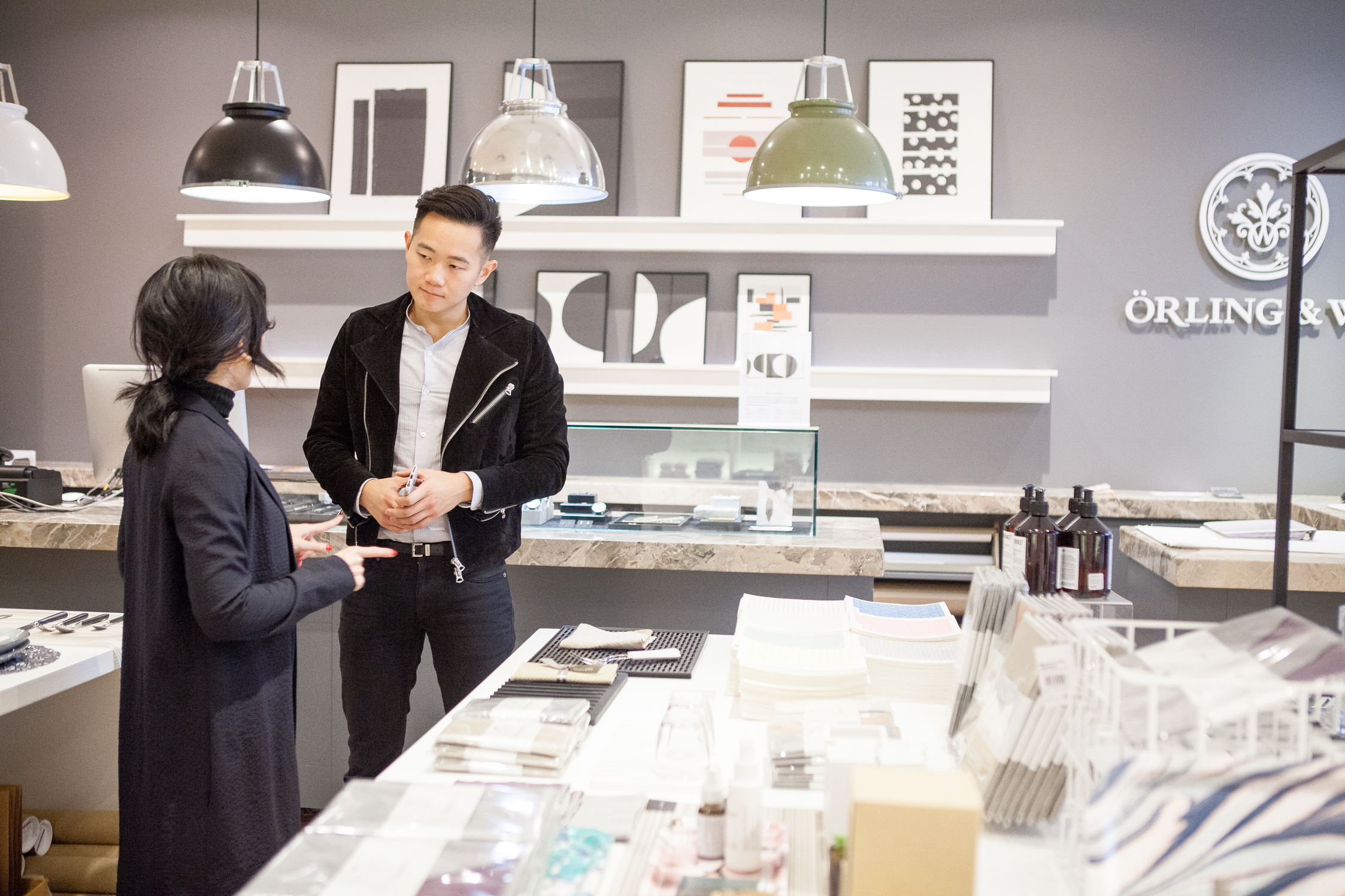 Richard chatting with co-owner and founder Julie Wu.
Örling & Wu is a lifestyle store that focuses on providing household goods for everyday living. Their products are not only about aesthetics, but are carefully chosen based on their craftsmanship, sustainability and functionality.
The success of Örling & Wu comes from their simple philosophy of placing importance in people, products and customer service. They take great effort in ensuring their staff is happy, and make sure while they're working at the company that they are doing something meaningful. The staff's happiness and fulfillment then reflect on the level of customer service they provide as a business. Also, they take pride in doing their due diligence in sourcing their products. As Julie Wu, Co-Founder and owner, put it "Our business is constantly evolving, and each year we strive to redefine ourselves".
Interview:
R: Thank you so much for having us! I have been a huge fan of your store for quite some time now and have purchased many items for myself as well as for my clients. However, for those who are not familiar with your store, in one sentence, can you tell them what Örling & Wu is all about?
J: It's going to be really hard explaining it in one sentence [Laughs] because we are constantly evolving and trying to redefine ourselves – it's an ongoing evolution! But to describe the business, we are a lifestyle store who focuses on providing household goods for everyday living. We say everyday living because things have to be functional. They have to be relevant to what's going on, and we can't be too far ahead, especially in Vancouver, in Europe you could, but the trends in Vancouver tend to trickle down two years after.
R: We're not as out there and ahead of design as Europe.
Yeah, but I think we're catching up and we do have our own aesthetics in Vancouver. Here in the West Coast, we have so much beautiful nature that we draw a lot of inspiration from in our buying. And now that we are developing our own products that's actually where a lot of our inspiration comes from!
R: What is it about Örling & Wu that really differentiates itself from other home décor/lifestyle stores?
J: I think the main three things are:
1. The people. We put a lot of attention on our people. We make sure they enjoy working here, that they are happy, that they're learning something and that they're going somewhere. We don't expect them to be here forever, but while they're within this company, we want them to be doing something that's meaningful.
2. Customer service. Customer service trickles down from the way we treat our people. If you're just pushing your staff to do something just for the sake of working, it reflects on the level of service. You can tell.
3. The products. We do our due diligence with the products we source. We want to know where the products come from, how these products are made, and how sustainable they are to the world. Not a lot of businesses go to the extent to really investigating all that. It's not just about what price an item is, or how pretty it looks. That's a small part of it. We really appreciate working with people who have the same mentality. I passed on my buying to someone else in the office as of this year. But when I used to do the buying I would tell my team it's really crucial that if someone who you're working with doesn't speak the same language in terms of ethics, don't work with him!
R: I think for you it's more than just building a store, you're creating an ecosystem where the goods, the products, the people, and everyone who's involved in the creation of this business have to share the same integrity, values and vision. I think that's important.
J: Exactly.
R: Aside from being a store that specializes in selling reliable and quality household goods, many people are unaware that your store also carries a wide selections of quality products for our four-legged friends! Could you show us what you've got for our beloved animal friends?
J: My dog is not here today because she's too loud! We wouldn't be able to have an interview! [Laughs] We have a few things right now. We're only keeping one key brand, Cloud-7. They are a company based in Germany. When we first got Mocha, our dog, we had a hard time finding really good quality dog wear. These leather collars and leashes are made from Nubuck. They are super soft and you can wash them.
R: You can wash them? I had no idea!
J: Yes, you can wash them. [My husband and I] live in the North shore, and we like to go hiking and down to the beach, so afterwards I always scrub and wash the leash. The red one is harder to clean because of the red dye, but other than that, they're all really easy. Also, you can wear these hanging from your shoulders, so it's also easy and convenient for city dwellers – you can carry your groceries, your dog AND your handbag.
R: Even if you don't have a dog, you can buy it as an accessory. It would make a really pretty belt!
J: Some people buy it for their fake dog at home! [Laughs] Cloud-7 makes beds as well. We only have a couple here since we offer them as special order items.
R: Many of the products that you carry come from Japan and other Scandinavian countries, could you tell us a little bit more about why?
J: When we do our buying, it's really about the market. It's not about what we want. That's not a good buyer. As a good buyer, you have to think about what kind of people are coming in: Do they travel? Where do they go? Where do they do their grocery shopping? Where do they hang out? Discovering your audience defines what products you bring in. Why Japanese and Scandinavian products? Because of the demand. People are asking for it. That's what's been trending for the last year or two. The Scandinavian aesthetic mixes really well with the Japanese because of their similarities. It's that craftsmanship as well as the simplicity and functionality. Everything has a function but it's all so well designed. The product is beautiful to look at, but it's even more beautiful to experience it product once you get home and you're using it.
R: From a real estate point of view, Gastown is one of the most active neighbourhoods in downtown Vancouver, and we are constantly welcoming new neighbours moving into our community. And as a realtor, I have always struggled with finding a great housewarming gift for a client who just moved into Gastown, what are your recommendations for those who are in the market seeking for a great housewarming gift?
J: I think when someone is moving in their new home, you have to think as if you were in their shoes. They're tired, the place is full of boxes, and all they want to do is unpack. What can we do to help them? We've previously put together gift sets containing little items that new movers don't need to think about or go out to buy at the grocery store to get themselves started. So, we had included some beautiful dish cloths with matching tea towels, dish soap, a set of towels, plant-based candles, and beautiful ergonomic glassware.
R: Lastly, you recently opened up your second brick-and-mortar store in Kitsilano, but you started your journey here in Gastown. Could you tell us what Gastown means to you and how the local community here has helped and shaped the business that you are today?
J: Initially, we hated Gastown because there was no one here. Now, we get a lot of offers for corporations to buy us out so they can have our space. However, being in Gastown for us is super important because of the community. You know who lives in Gastown. During the day we get a lot of people who work around here, generally creative industry people, such as post-production TV people, casting agencies, digital media companies, advertising and branding companies, clothing shops, etc. there's tons. And during night time, there are tons of restaurants and bars, and customer-wise we get a lot of affluent people who like to walk around Gastown, as well as destination shoppers.
Check out some great new products at Örling & Wu for a better, more sustainable and more elevated living.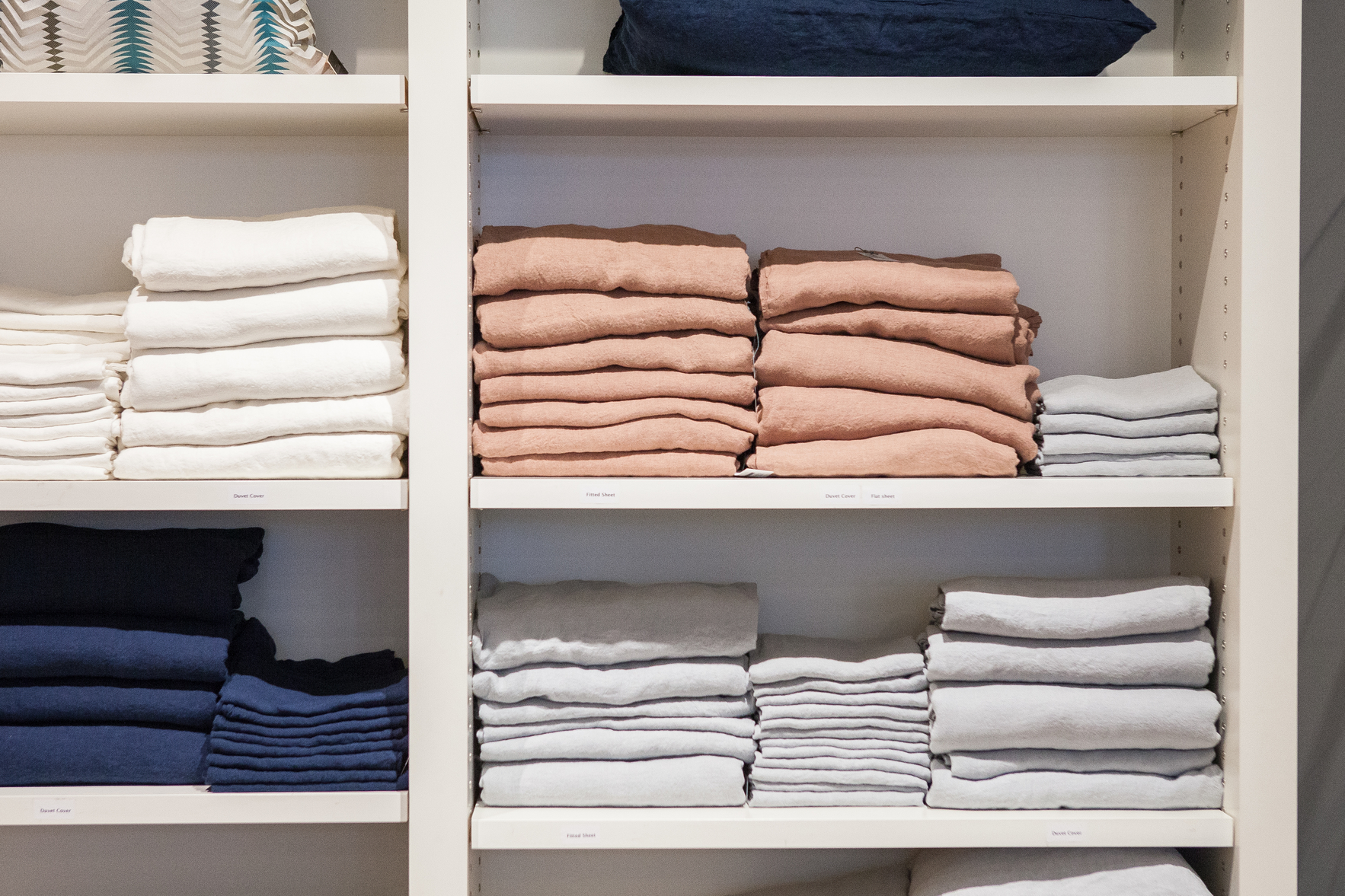 Sister brand to Örling & Wu. 100% stonewashed bed linens, available in 4 gorgeous colours with two additional spring colours arriving early April.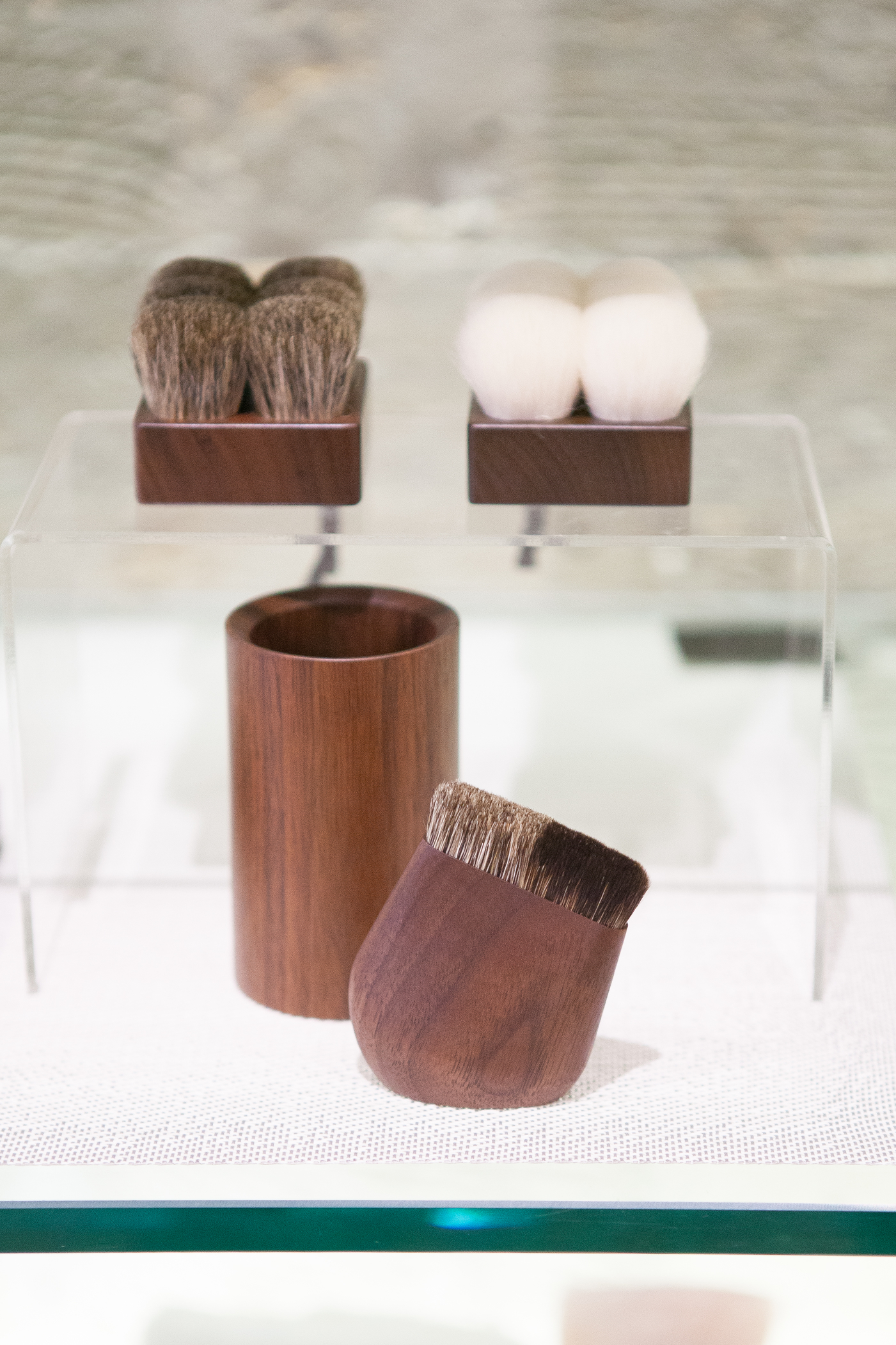 Suvé face, body and bath brushes
Handmade in Kumano, Japan from natural bristle and high quality walnut handles by master craftsmen to combine sophisticated design and graceful style.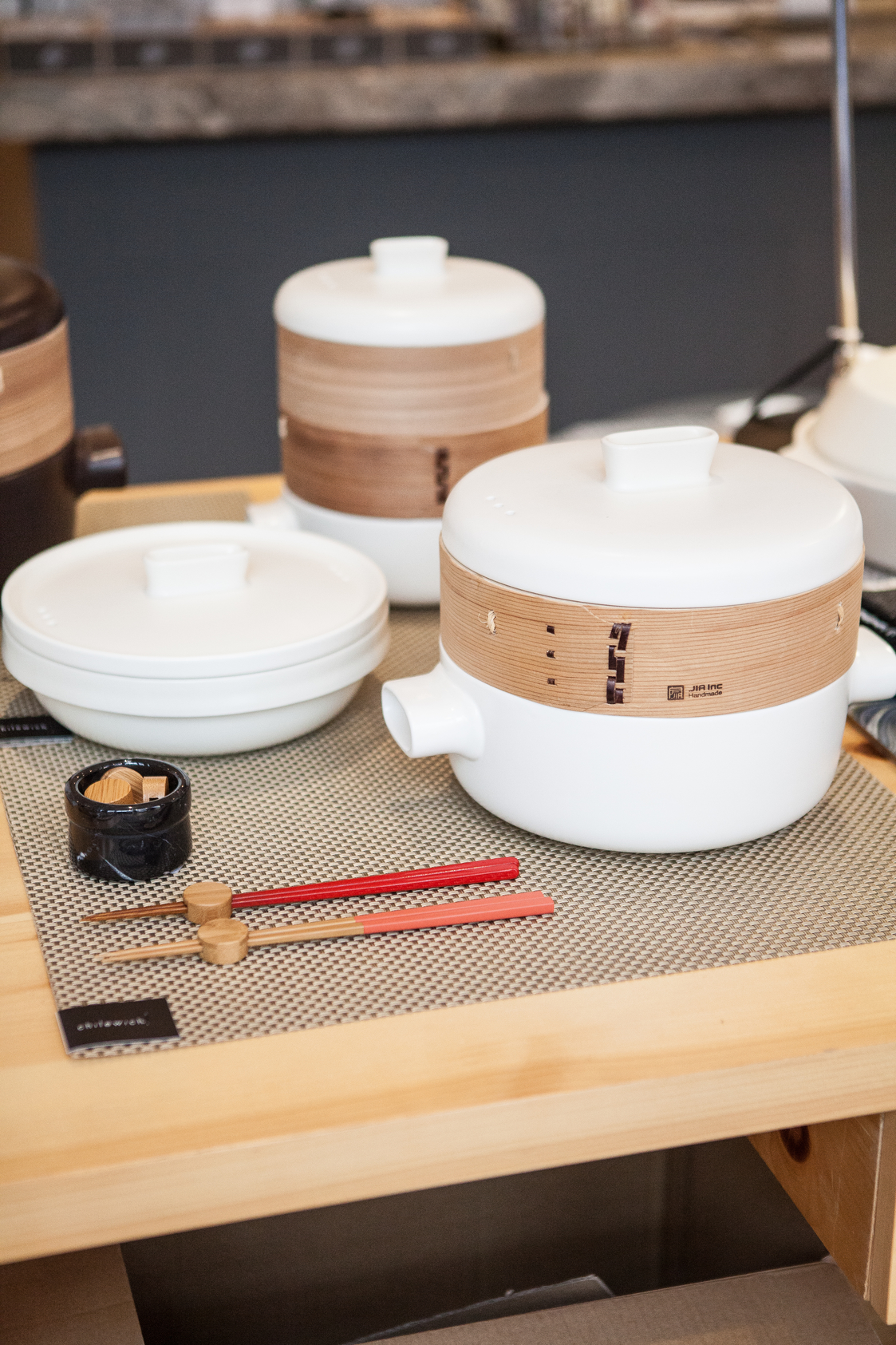 Cedar basket with perforated terracotta base smartly absorbs excess moisture while sitting atop a fireproof ceramic base. The base easily transitions into a versatile cooking vessel that can handle both stovetop and oven cooking. Perfect for stews and curries, soup, and is even good for roasting.
Thank you for reading the blog! Hope you enjoyed learning about Örling & Wu's philosophy.
Rich