How to Decorate a Small Apartment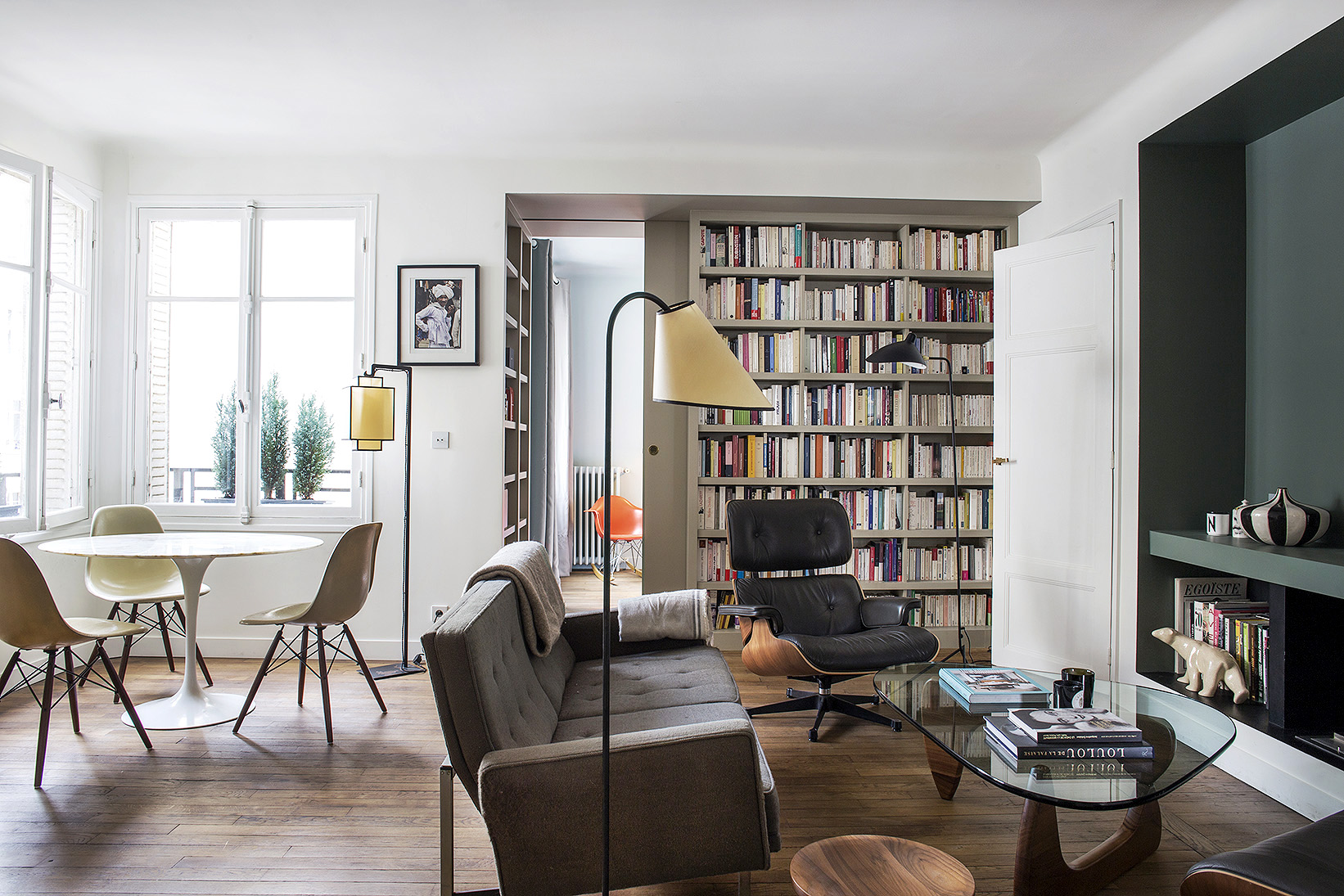 The number one goal in decorating small spaces is to make them appear larger than they really are. The common approach to living in small apartments is to go with the minimalist look (and there is absolutely nothing wrong with this), but if you like having many things without wanting the space to look cluttered, statement furniture and functional decoration pieces can actually work to make the space feel larger. Just remember, for every new item you buy, you should get rid of something old.
Overview:
- Paint the walls white
- Create zones
- Make every piece count
- Opt for full-sized furniture
- Choose Lucite furniture
- Lighting
- Add mirrors
- Think vertically
Paint the walls white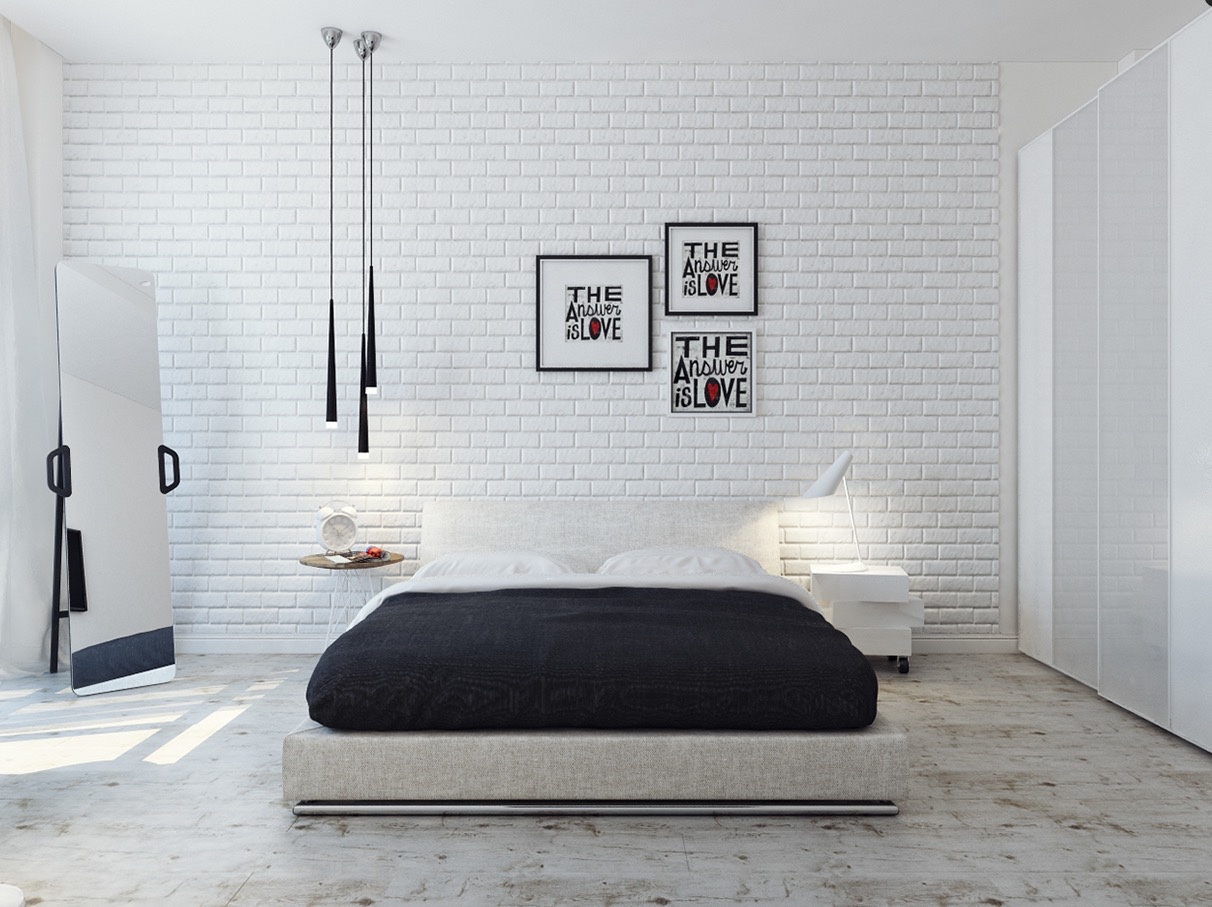 First things first, if you have the opportunity to repaint the walls of the apartment, we recommend doing so with white paint! The space will feel clean, brighter, and more spacious with all-around good vibes, plus furniture and accessories will stand out.
Create zones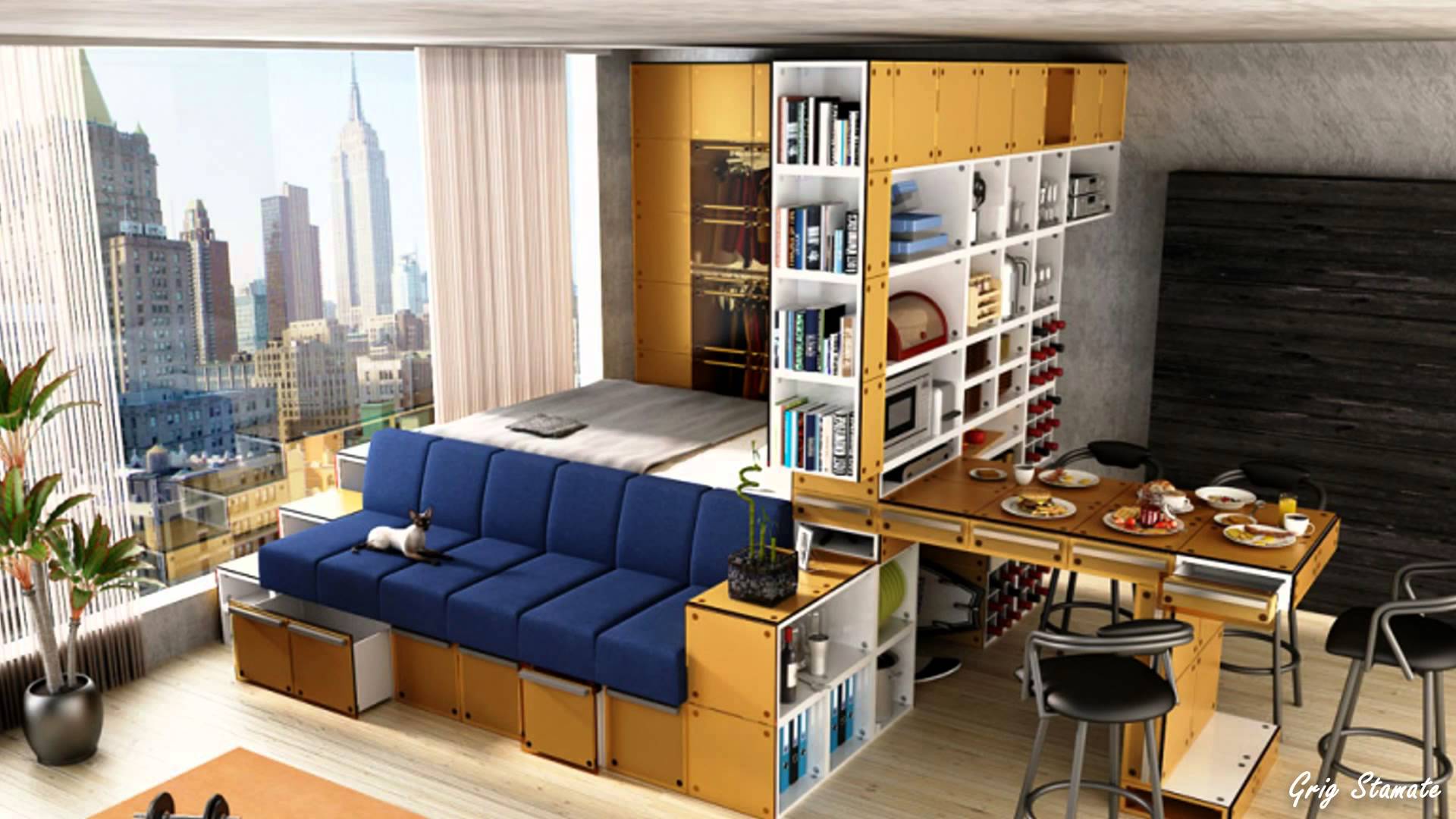 Even if you live in a small apartment, doesn't mean that you cannot have your own office space, living room section, etc. All you need to do is separate those zones using statement and multipurpose pieces. For example, opt for a couch that gives a statement, but also that functions as a divider (see picture above - plus it's definitely a bonus if it can also accommodate the extra storage space). Your mind will thank you for having different spaces to feel relaxed, to eat, and to be productive.
Make every piece count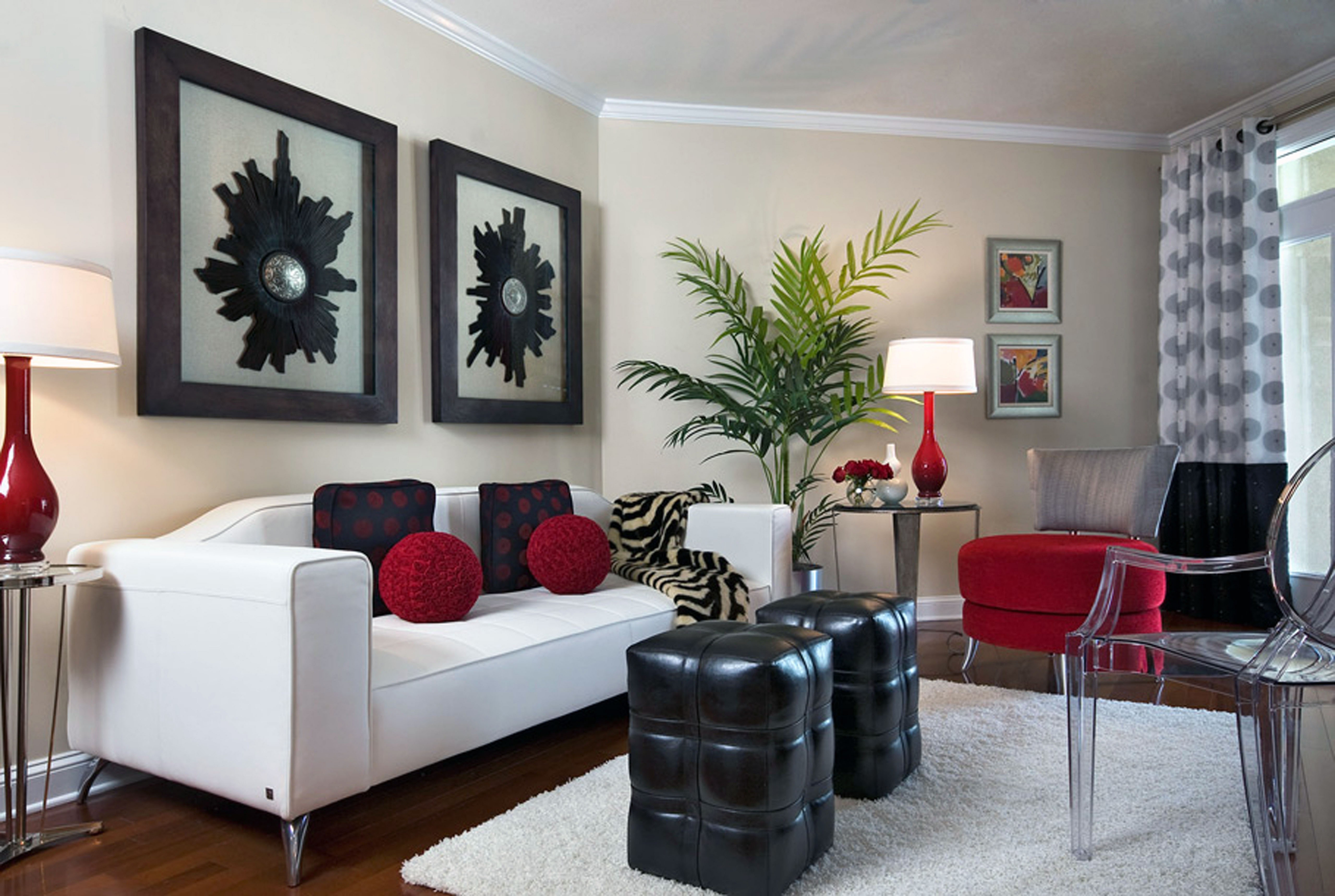 Having a several furnishings in a small apartment can only work if they count for something. What this means is that instead of having one big bulky coffee table, it would be more practical to have two smaller coffee tables that can be easily moved around and that are better for traffic flow, and even better if they can function as seats for when guests are over.
Opt for full-sized furniture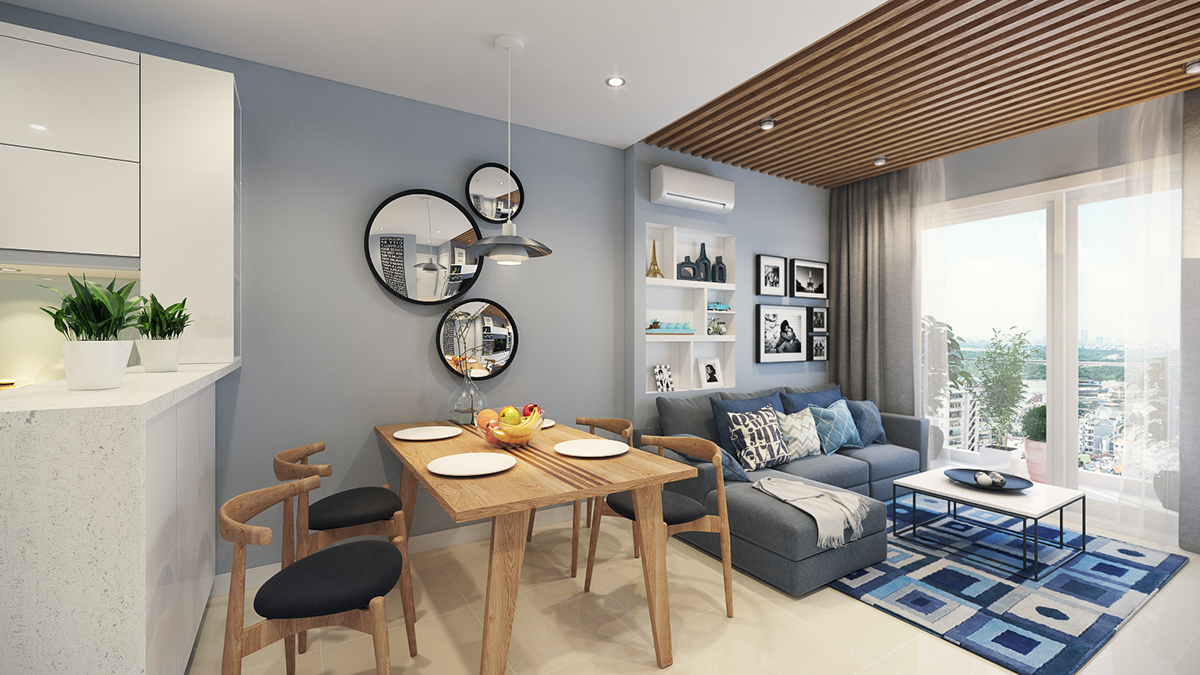 Although it may seem counterintuitive, using small furniture can actually make the space look smaller. It will literally feel like you are in a tiny apartment. With full-sized furniture, the space will feel grander and the furniture can hide unwanted sights, such as cable wires. Just be mindful to decorate the home with only a few large furnishings, such as a sectional sofa and dining table.
Choose Lucite furniture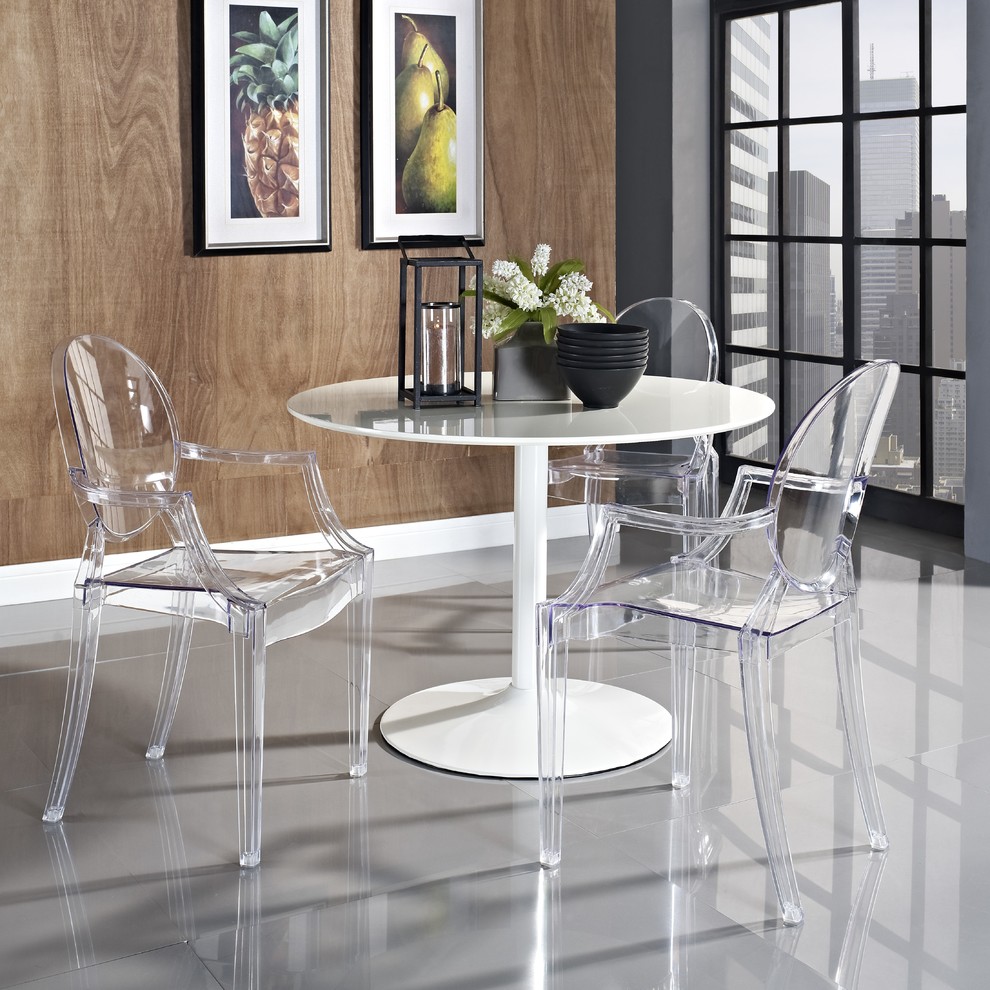 Even if you're not familiar with the term 'Lucite', you've probably seen an item made of Lucite either at a friend's house or on social media. Lucite furniture is very trendy and modern, and because the material is clear and lightweight, the space will feel larger.
Lighting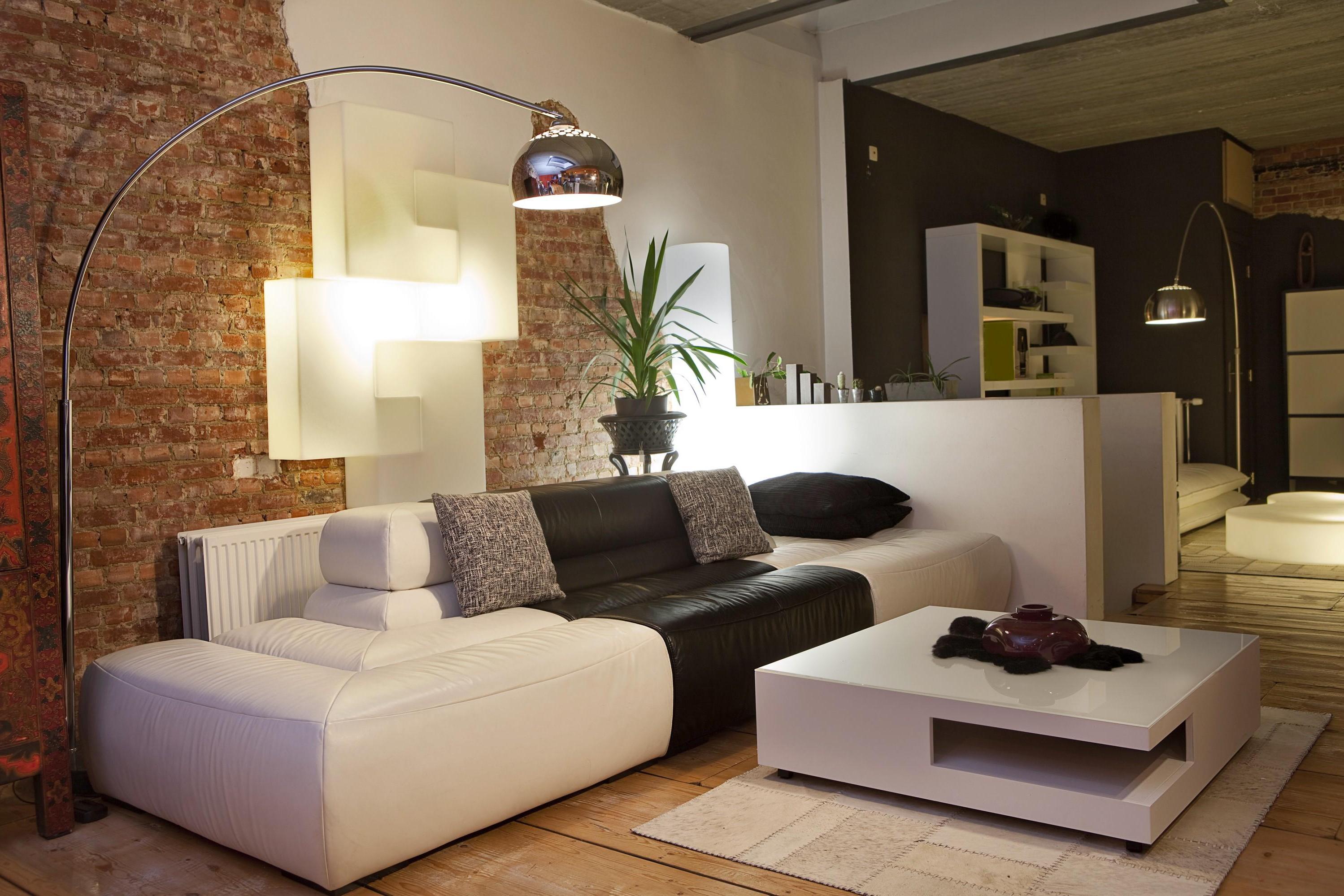 Good lighting is essential 1) for your psychological well-being (looking at yourself in the mirror with bad lighting is always a no-no), 2) to open up a space and maximize its potential. Natural light during the day is ideal, but if the location of your apartment doesn't allow for it, using the right bulbs and creative lamps can make a huge difference. For bulbs, opt for LEDs, which offer a flattering glow and tend to last longer; and for lighting, choose non-bulky lamps that are aesthetically pleasing.
Add Mirrors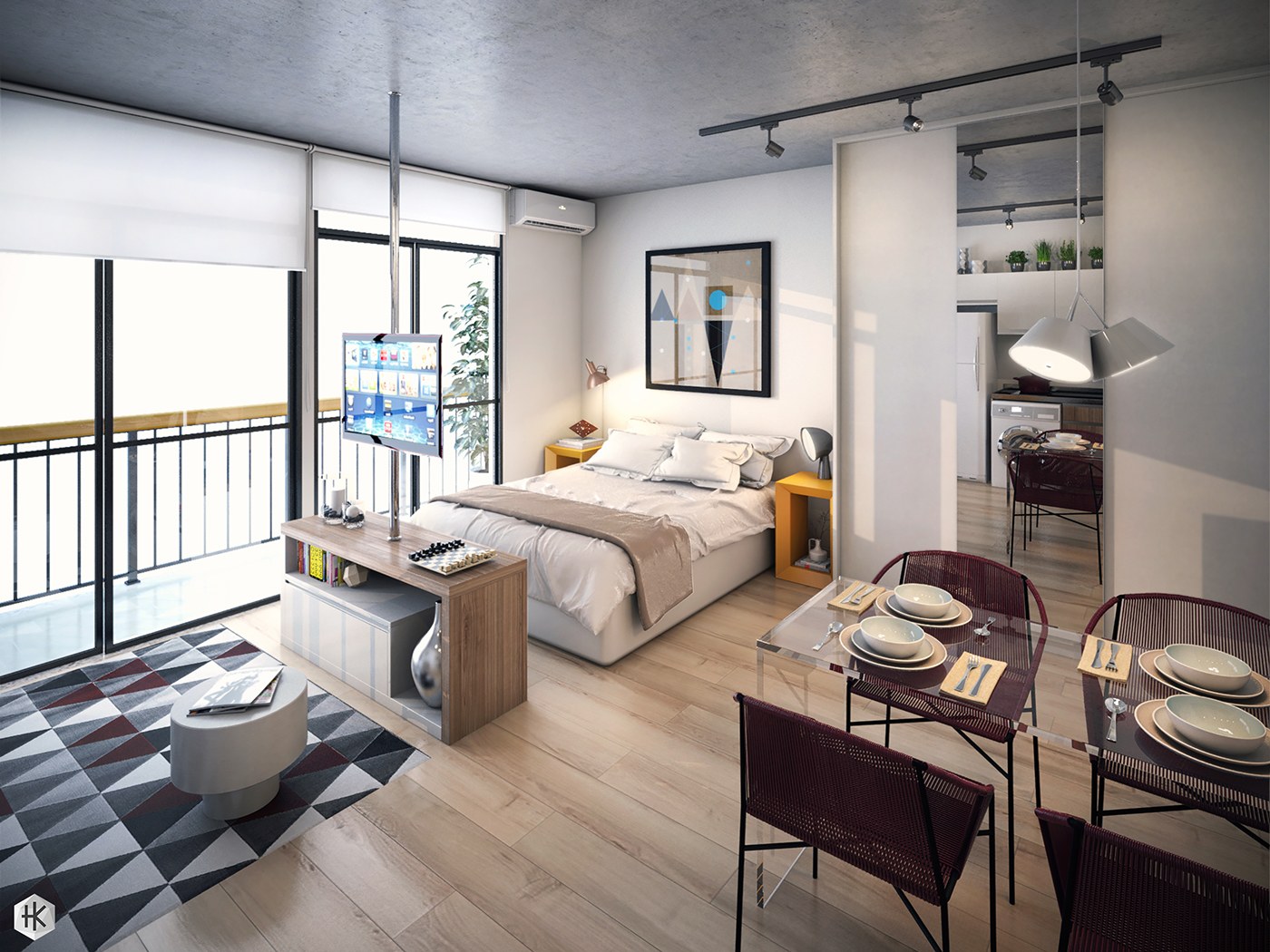 Using mirrors to make a space look bigger is an old trick, but it really works. Mirrors are practical – because let's face it, who doesn't like to look at themselves for OOTD's and mirror selfies; but the reflection of the mirror also tricks your eyes into believing you're in a much bigger place due to the visual continuity.
Think vertically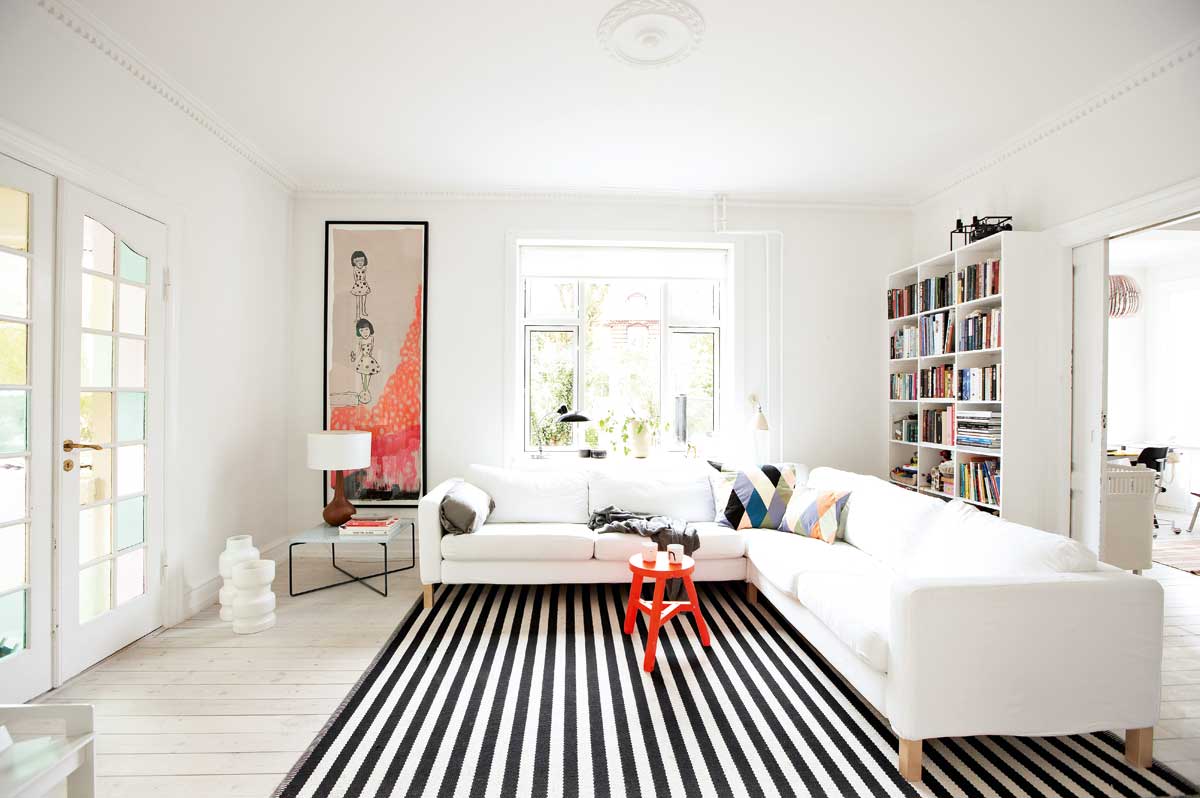 To make a small apartment feel like a spacious one, create the illusion of high ceilings by hanging artwork above eye level and hanging curtains high on the wall, way above where the windows are. Also, if you're into stripes, vertical stripes make the room seem longer.
-
There are many new residential developments in Vancouver that are featuring small, efficient floor plans. One particular building that is worth looking at is Second + Main.
For your exclusive access to suite selection, please contact Richard at hello@richardbao.ca.
Rich & Paula
References:
https://www.architecturaldigest.com/story/8-clever-ways-maximize-small-space
http://www.housebeautiful.com/home-remodeling/interior-designers/tips/g1454/small-space-design-ideas/?slide=1
http://www.evolutionarycontracting.com/roomfeellarger/
*Photographs taken from Google*