Christmas Decorations for Apartment Living

Now that Halloween is over, 'tis officially the season to be jolly! Decorating the home in preparation of holiday celebrations is always good fun –- it puts you right in a cheerful mood and the house feels festive, you can't go wrong with it! At the same time, it's no surprise that living in an apartment puts a limit on the amount and the size of the decorations you get to choose, but with a few holiday décor ideas and tricks, finding the space for decorations (and storage thereafter!) should not be an issue.
Overview:
- Christmas tree (duh!)
- Seasonal homeware
- Christmas treats as centerpieces
Christmas Tree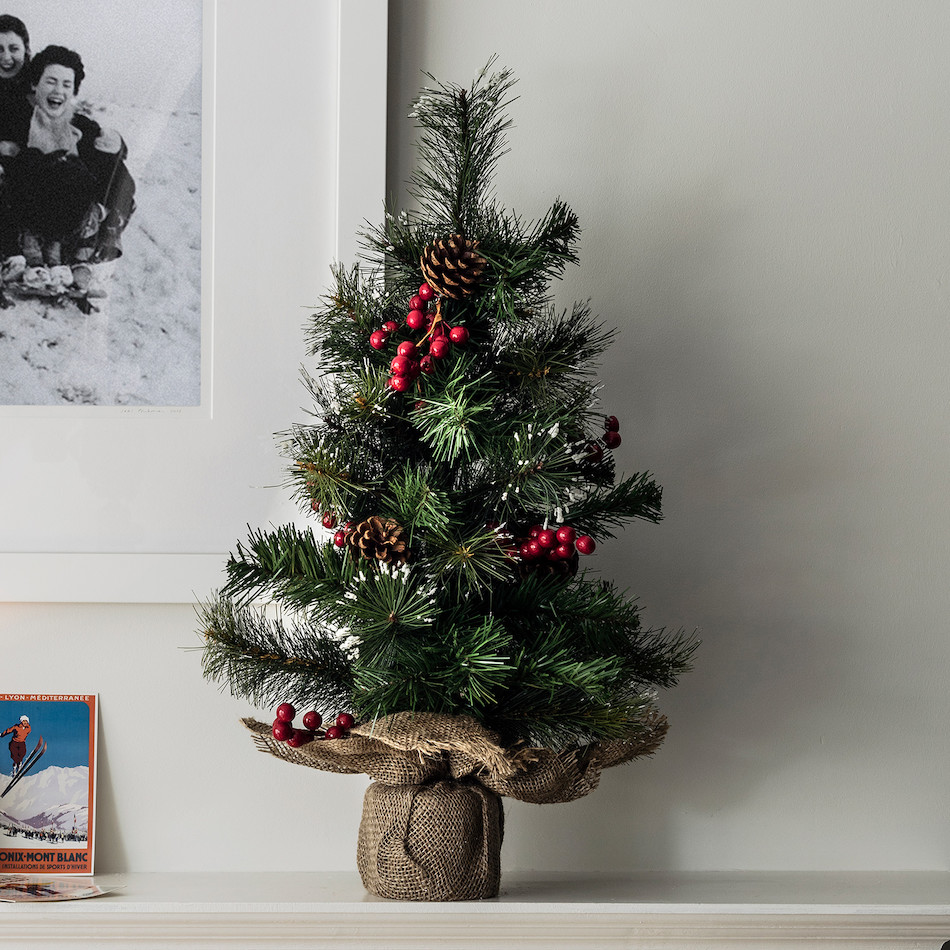 This is a no-brainer but bare with me. If you love to partake in Christmas celebrations, then you know that these decorated trees are almost essential in celebrating the holidays. Basically, there is no Christmas season without a Christmas tree! Thankfully, there are mini versions available that are more affordable than regular trees, and are also very cute. Because mini trees are by default artificial, they are well suited for apartments given that they are small and light-weight, and definitely reusable. They also require less ornaments and baubles, and some are even available already decorated, so it's a win-win situation! Check out these affordable options:
Amazon.ca – 24" Battery Operated LED Christmas Tree
Canadian Tire – Canvas Brush Christmas Tree Bottle
Canadian Tire – 12" White Canvas Tree Bottle
Michael's – 24" Metallic Christmas Trees (Silver & Champagne in burlap)
Michael's – 16" Glitter/Snow Christmas Tree
Besides the list above, there is a wide variety of stores and brands that carry mini Christmas trees, including good old trustee dollar stores.
Rosemary Christmas Trees
If you aren't keen on buying a little fake Christmas trees, there are mini live options! Sometimes stores such as Whole Foods and Costco offer Rosemary Christmas Trees, which look just like miniature Christmas trees, with the added bonus that they are also aromatic and edible. And, if you'd like to make your own rosemary Christmas tree, check out this blog post.
Tree Rental Companies
However, should your apartment have enough space for a full-sized Christmas tree, but not enough storage for it, tree rental companies are there for you! See example Evergrow Christmas Trees Co. Once the season is over, the company picks up the tree and replants it for the following year – so you're left storage & guilt free.
Seasonal Homeware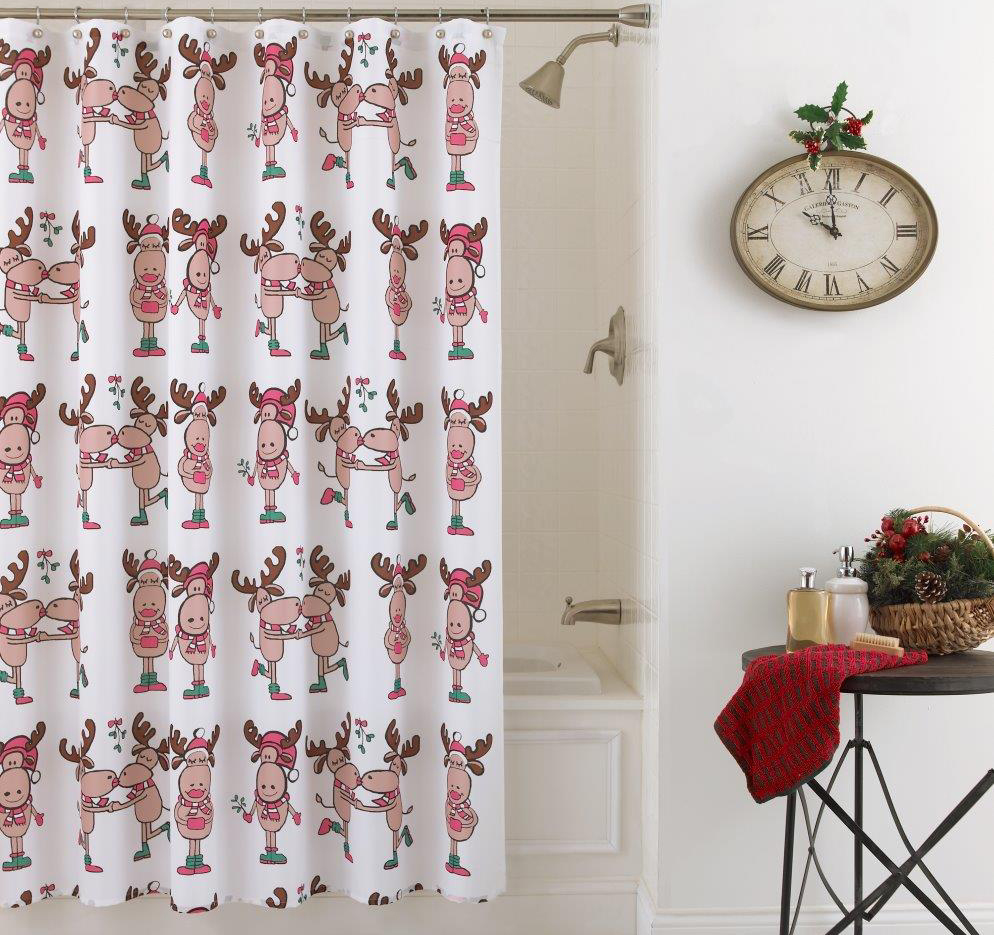 Sometimes the simplest home accessories make for the cutest decorations. Purchasing seasonal homey things is not only a fun way to cheer up your apartment, but it's also a very practical and efficient way to spend your money for the holidays. Here are some fun, practical ideas:
- Christmas shower curtains. Shower curtains are one of those things that are easily replaceable and that also need replacing every so often, so why not buy Christmas shower curtains! They are functional and can also be thrown away guilt-free after the holidays are over. Or better yet, they can be washed, stored and reused next year!


- Christmas tea towels. Need I explain this? Tea towels are underrated and often taken for granted, but everybody knows that you can never have too many tea towels! You can use them to dry your hands, wipe the counters after all the Christmas baking, and as mats for hot pots and pans. These are reusable; wash and store them in one of the kitchen drawers for next year, or if they've gotten too dirty, then feel free to throw them away.


- Throw blanket(s). Singular or plural. Throw blankets are a hot commodity during the cold season! They transform any couch, chair, or bed super chic and trendy when they're just hanging there very casually, even though we all know it can take a really a long time to make the draping of blankets look effortless. Anything white, red and cozy inspires Christmas, and investing in a nice blankey for the home is great for décor as well as practicality. Your guests will love you for it!


- Books. Not exactly a homeware item or something that you need to buy, but if you've got tons of books laying around, it's a great idea to assemble them for decorative purposes. The collection of books can be turned into a snowman, reindeer or even a Christmas tree. Stick on a ribbon or create eyes, nose, mouth and antlers out of paper for finishing touches, and you're done.
Christmas Treats as Centerpieces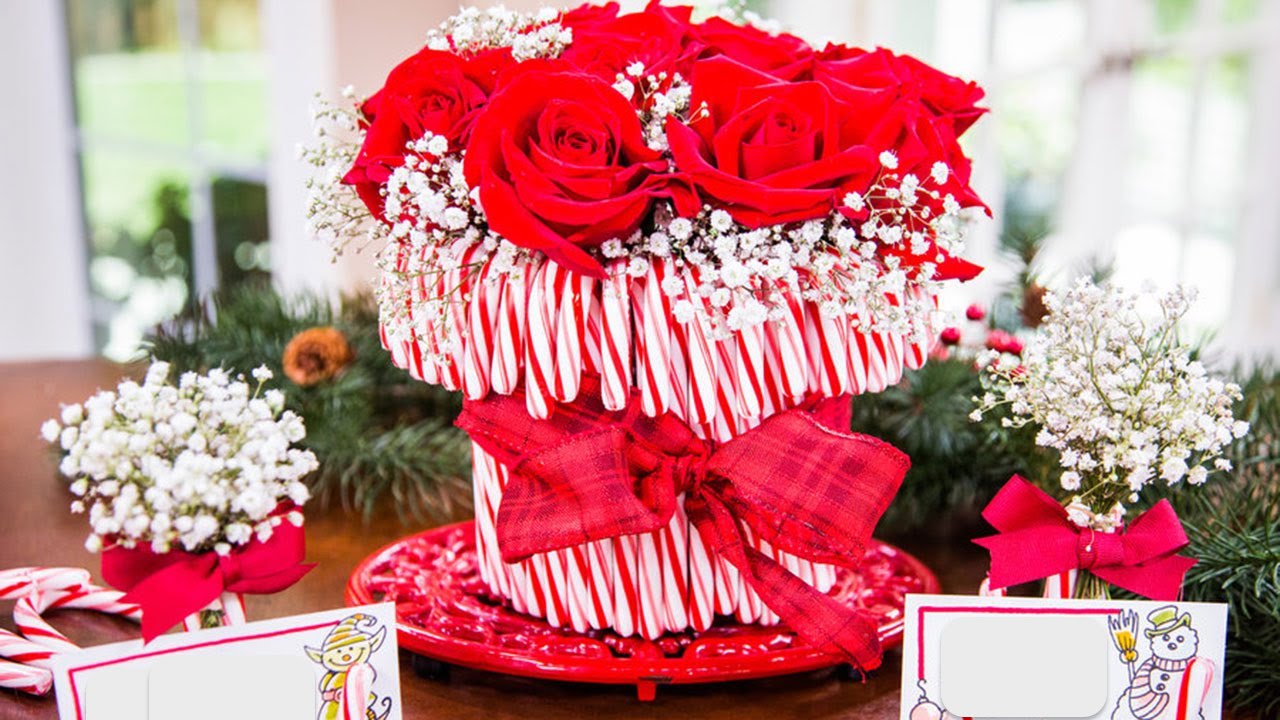 Have the best of both worlds with treat-y centerpieces! Unleash your inner crafty self by using all sorts of Christmas-inspired treats to create beautiful centerpieces for your dining table, coffee table, counters, and whichever surface needs a little oomph. Get inspired with these creative ideas:
- Candy cane vases. Candy canes are these Christmas staple, delightful candies that are super versatile in how they can be used for decor -- an entire blog post could be written on them! However, an awesome way to use them is to tape them to the outside of a can to create a vase, or simply to put them inside a clear vase, and place roses or poinsettias inside. Thanks to the red and white colours of the candy canes, either red or white (or both!) coloured flowers can be used. Tie a ribbon around the middle of the candy canes… and voilà, you've got yourself a low-cost, no-storage-required fantastic centerpiece.


- Fruit towers. These are obviously recommended only for the day of the celebration, and preferably made right before the celebrations begin; nonetheless, they are worth making as they are super cheerful, colourful and Christmas-y. Everyone will be impressed. The skeleton of the fruit tower can be made out of an apple and carrot, or a Styrofoam cone.


- Mason jars or clear containers with hot chocolate mix. These have a dual purpose – they can be used as a centerpiece as well as Christmas gifts! If you don't own mason jars, do not fret, they are everywhere nowadays. Dollar stores and IKEA sell mason jars for less than $5, and the containers themselves don't need much decorating since the ingredients have to be visible. There are many ways for how you can layer the ingredients, and many options as to what to add to the hot chocolate mix; for example: marshmallows, crushed candy canes, candy, chocolate chips, cinnamon, etc. This is the time for your creativity to shine once again! Once done with the layering, tie a ribbon with a little note card to the mason jars and place them as centerpieces. For extraness, surround the mason jars on the table with candies, or candy canes arranged as hearts.


- Fill clear vases of different sizes with red, white and green candies. The oldest trick in the book, filling clear vases with festive looking candy is an awesome way to decorate and simultaneously provide treats for yourself and guests. Leave as is or top up with swirly lollipops – just make sure you don't end up eating all the candy!


- Wine glasses upside down with treats on the inside and candles* on top. This centerpiece idea is surprisingly elegant, and yet incredibly simple to make. Take two or three wine glasses from your cupboard plus a tray. Don't have a tray? Use a plate or a mat and the effect will be nearly the same. Create piles of Christmas-y candy and turn the wine glasses upside down to cover the piles. *You have the options of adding candles, baubles or candy on top of the now upside-down glasses.


- Hershey Kisses and Ferrero Rocher. These two brands of chocolate (excluding Toblerone) are almost synonymous with Christmas. They're yummy but also have very nice, festive packaging. You can do so much with them! Sample uses: 1) as display, by adding Christmas cupcake picks on them and bunching them together; 2) to create candy towers; and 3) to create a whole hang-able wreath! The opportunities are endless.
Hope you've enjoyed reading about these easy holiday decorations tips and tricks! Happy jolly decorating!
For questions about real estate, please feel free to contact Richard at hello@richardbao.ca.
Rich & Paula
Disclaimer: this blog post is in no way intended to discriminate against persons who don't celebrate Christmas holidays. We, the authors, are just more familiar with Christmas traditions. This blog post is also not sponsored.
*All images obtained from Google*