March 2017 Metro Vancouver Market Update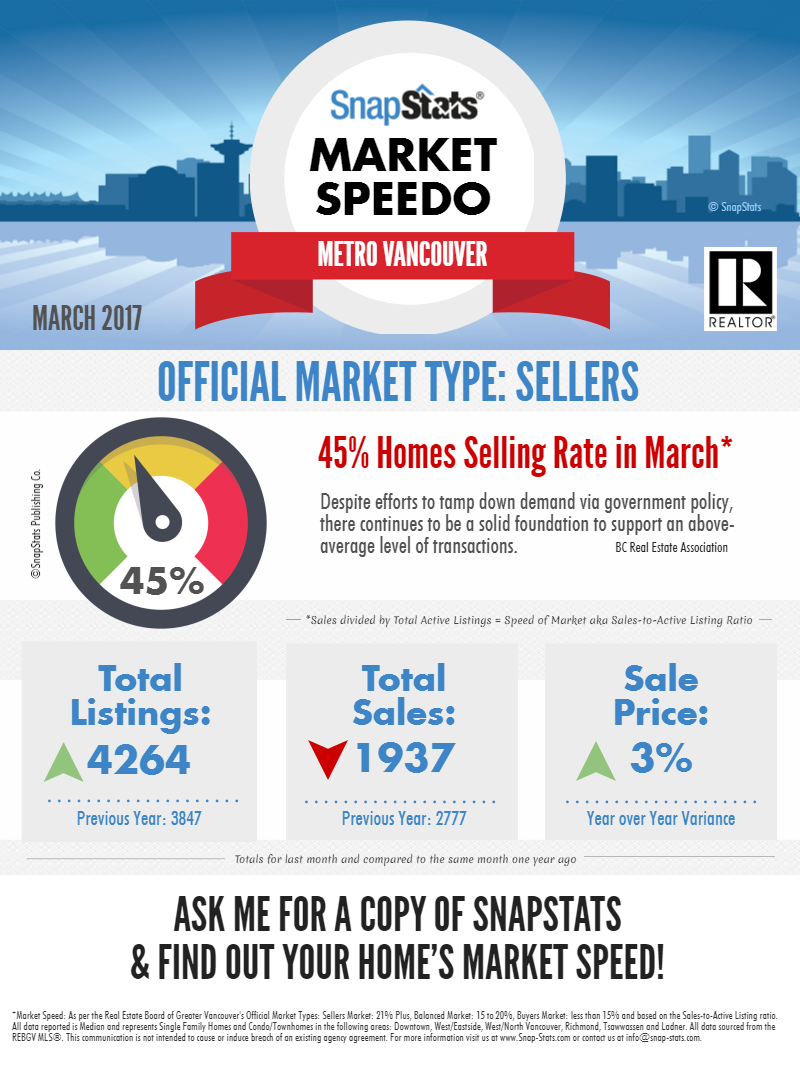 A shortage of residential property listings coupled with strong demand, particularly for condos and townhomes, continued to impact Metro Vancouver's housing market in March.
Residential property sales in the region totalled 3,579 in March 2017, a decrease of 30.8 per cent from the 5,173 sales recorded in record-breaking March 2016 and an increase of 47.6 per cent compared to February 2017 when 2,425 homes sold.
"While demand in March was below the record high of last year, we saw demand increase month-to-month for condos and townhomes," Jill Oudil, Real Estate Board of Greater Vancouver (REBGV) president said. "Sellers still seem reluctant to put their homes on the market, making for stiff competition among home buyers."
New listings for detached, attached and apartment properties in Metro Vancouver totalled 4,762 in March 2017. This represents a decrease of 24.1 per cent compared to the 6,278 units listed in March 2016 and a 29.9 per cent increase compared to February 2017 when 3,666 properties were listed.
This is the lowest number of new listings in March since 2009.
Metro Vancouver Market At-A-Glance
Greater Vancouver Market At-A-Glance
Metro Vancouver ATTACHED homes Monthly Variances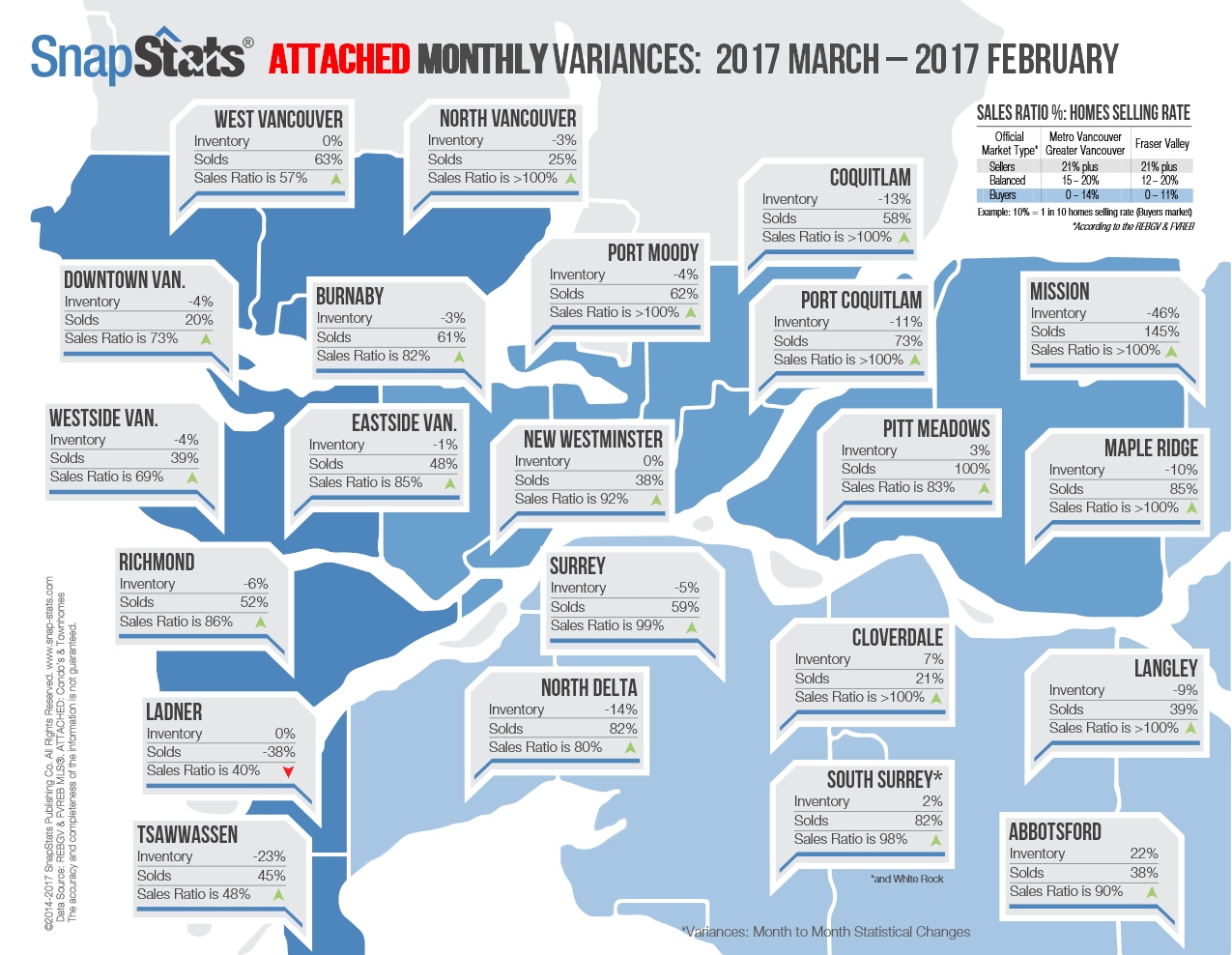 Metro Vancouver DETACHED homes Monthly Variances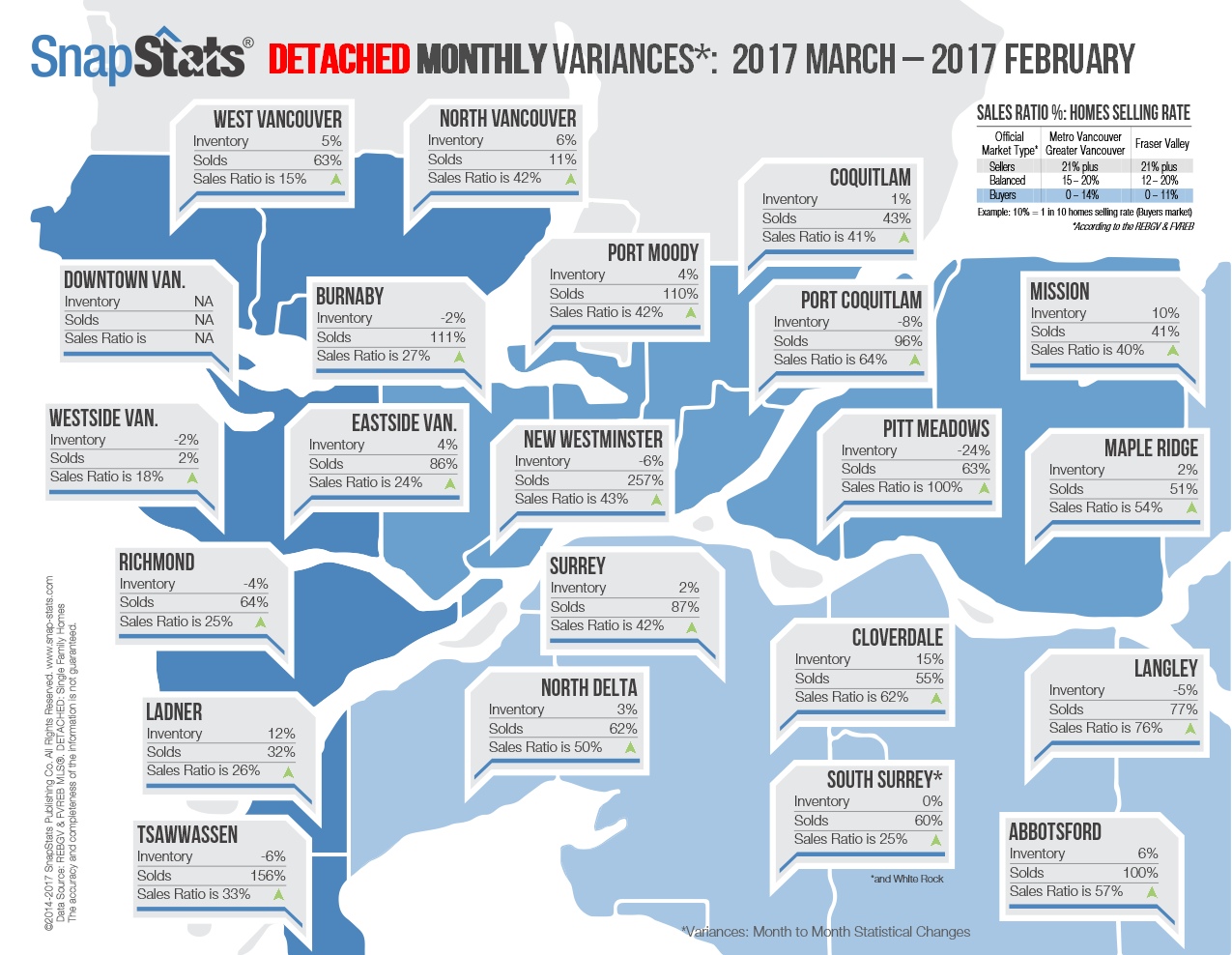 If you would like to have a copy of the market report for the Month of March, please feel free to email me at hello@richardbao.ca
Rich