All About Lofts


By definition a loft is the upper space under a roof of a building or, on more general terms, an industrial space. As we know them today, lofts are no longer simply commercial spaces; they have become luxurious sought-after apartments that are rather timeless and sophisticated owing to their city-like yet rustic, and rugged yet refined juxtaposition. Thanks to the unique key elements that they possess – the exposed materials, high ceilings, open concept design and large windows – lofts can be easily distinguished from standard modern apartments. While the first lofts were occupied by struggling artists, nowadays they are generally inhabited by the more educated and affluent population.
So, how did loft apartments come about?
Parisian artists in the mid 1800s inadvertently created the first lofts when they needed high-ceilinged studios for the oversized canvases they worked on. Think Manet's The Luncheon on the Grass painting, painted in 1863 on a 81.9in x 104.1in canvas.
Fast forward to one century later, in the streets of New York City, history repeated itself. Leading up to and during World War II, many artists from Europe fled to America, landing in New York City. After WWII, New York emerged as one of the world's most prominent cities and took over Paris's role as the art capital of the Western world, thanks to the wave of Abstract Expressionism. This movement was characterized by grand formats of art, which again required high-ceilinged and spacious commercial spaces. As it were, in the district of SoHo, a neighbourhood in lower Manhattan, many industrial factories were abandoned since the economy took a hit and businesses moved to the suburbs for cheaper rent. Some buildings were replaced by warehouses or printing plants, and by the 50s, the area was nicknamed Hell's Hundred Acres, an industrial wasteland. In the 60s, many of the historic buildings were empty, and their upper floors had been built as commercial lofts that were originally intended for manufacturing and other industrial uses. Starving artists saw these empty lofts as live/work opportunities. At the time, nobody wanted to live in SoHo, so rent was very low, which was an extra perk in addition to the large space and high ceilings that abstract expressionist artists required. By the 70s, so many of these commercial spaces had been converted into living/working units by artists (nearly all of them illegally), that the city was forced to rezone the area to make the conversions legal. Since most artists lived and worked out of their lofts, art galleries began renting the spaces on the ground floors for the exhibitions.
Though not in SoHo, here is an example of an original loft. The picture is of Andy Warhol circa 1965 using a loft in midtown Manhattan as his studio. It became known as The Factory.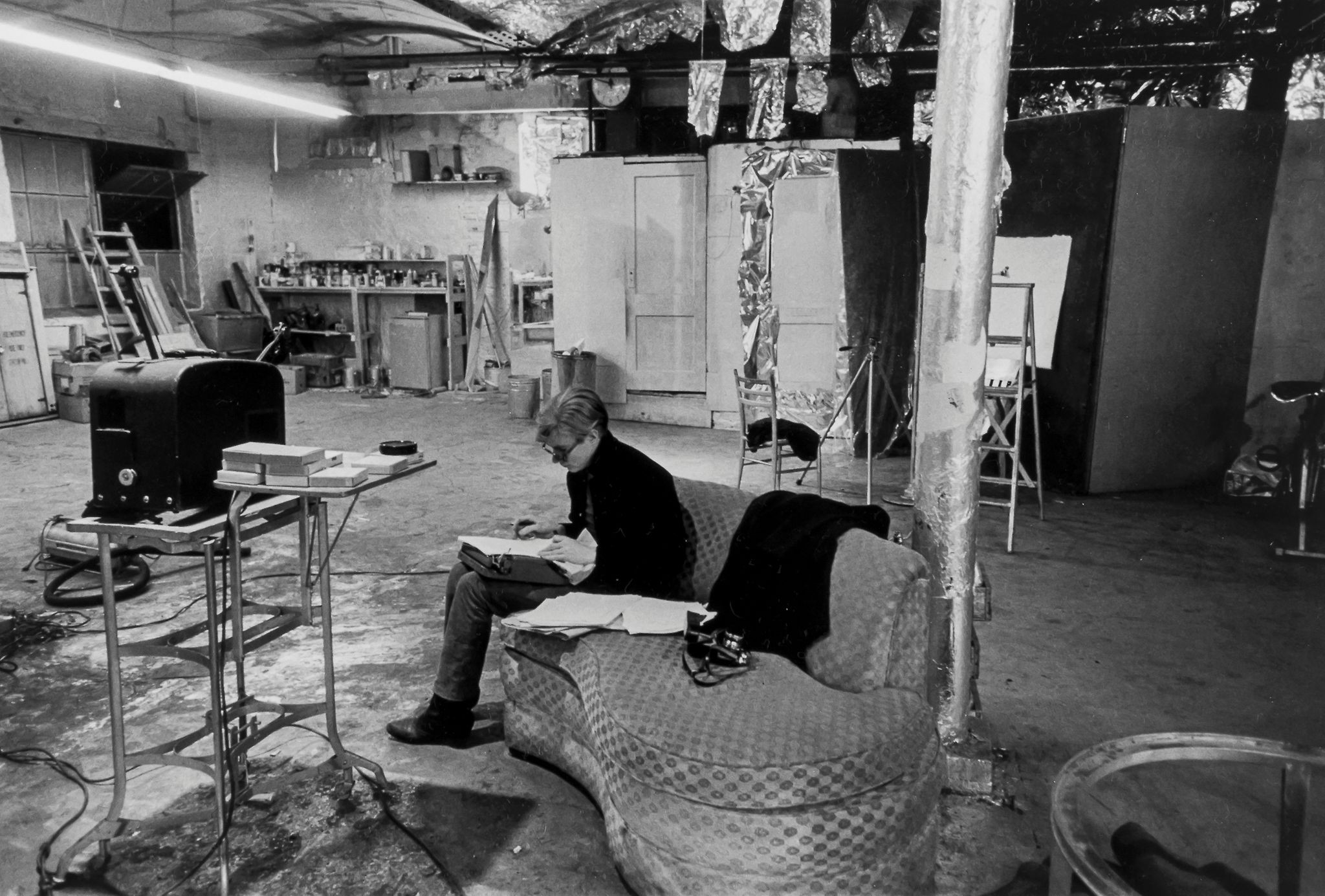 By the 80s, the concept of a loft had spread to other urban cities outside of New York, such as Los Angeles, Toronto and our very own Vancouver, BC. As the trend spread and popularity grew, developers took the opportunity to build modern apartment lofts.
Hard & Soft Lofts
Thanks to the rich the history of lofts, we now distinguish between hard or true lofts and soft lofts.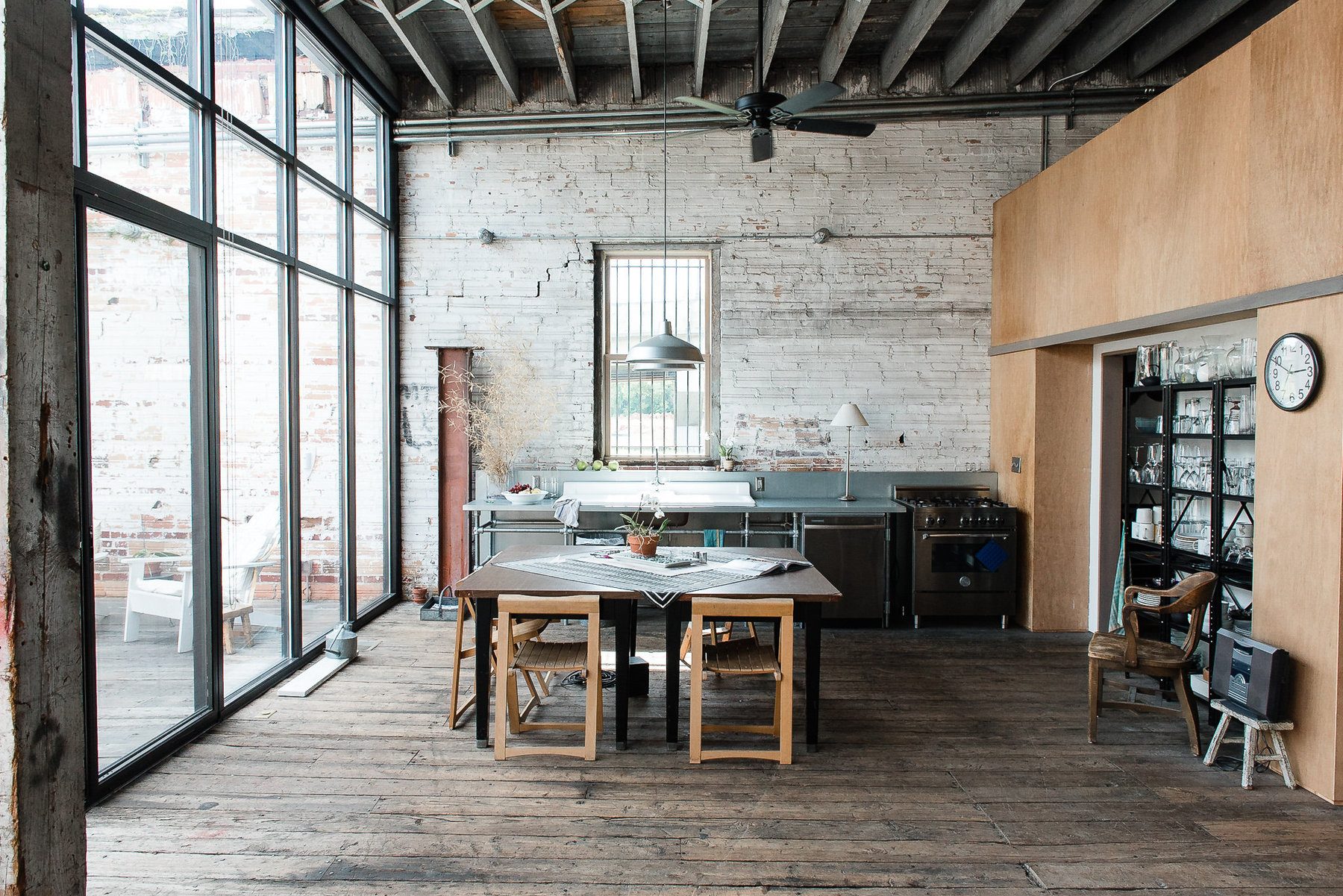 Hard lofts are properties that have been converted from former industrial spaces or historical buildings, such as warehouses, factories, churches, and so on, and thus have a "harder" look to them as they maintain the true traditional elements of a loft:
Open floor plan. Hard lofts typically have a minimum of 1,600 square feet either on one floor or multiple levels, with few interior walls.
Exposed materials, such as brick/wood/concrete walls, piping, ductwork, fire sprinkler lines, or structural elements. True lofts have an unfinished look to them thanks to the visibly raw components – most commonly seen, the exposed brick walls – and generally maintain the authentic 19th century materials used when the building was constructed.
High ceilings. As you've read above, high ceilings were essential for artists painting oversized canvases, so true lofts have ceilings that are at least 10" feet or higher.
Large windows. Historically, this was a particularly important feature. Many industrial buildings were built before the spread of electricity, thus vast windows gave access to the spaces to as much natural light as possible.
Access to the rooftop*. Since lofts were meant to be the spaces under the roof of a building, some hard lofts have easy access to the rooftop or top gardens.
*Not always the case, as some hard lofts are not on the top floors.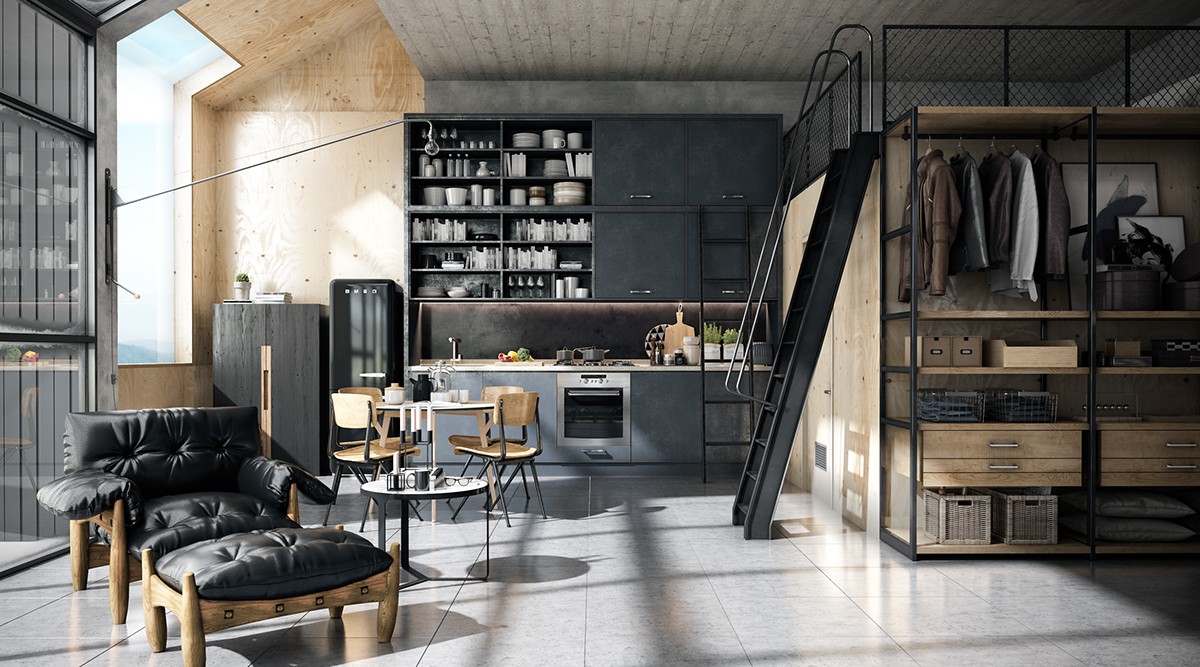 On the other hand, soft lofts are units developed to look like original lofts by incorporating some of their traditional elements, such as exposed walls, high ceilings, open floor plans, and large windows, but generally none of the exposed ducts and piping. Because soft lofts are a recreation of old lofts in newer buildings, they tend have a softer look to them. (Compare this image with the photo above).
As a result of the historical connection between lofts and art, whether it's a hard or a soft loft, loft living in our modern day equates to a sophisticated lifestyle and an appreciation for the arts and culture. Lofts remain trendy and highly desirable real estate properties.
If you are interested in learning more about lofts or would like to see some in our city, please contact Richard at hello@richardbao.ca.
Richard & Paula
References:
http://www.theloftsatgreenvale.com/living.html
http://www.hgtv.com/design/home-styles/all-about-loft-architecture-
http://loftylovin.tumblr.com/ALLABOUTLOFTS
https://www.ft.com/content/03c469e6-dfad-11e0-8e15-00144feabdc0
https://www.houzz.com.au/ideabooks/52021612/list/living-the-high-life-the-evolution-and-features-of-loft-apartments
https://en.wikipedia.org/wiki/Le_Déjeuner_sur_l'herbe
https://en.wikipedia.org/wiki/History_of_New_York_City_(1946-77)
https://en.wikipedia.org/wiki/SoHo,_Manhattan
*Images taken from Google*