Westside Neighbourhood - Arbutus 杨梅区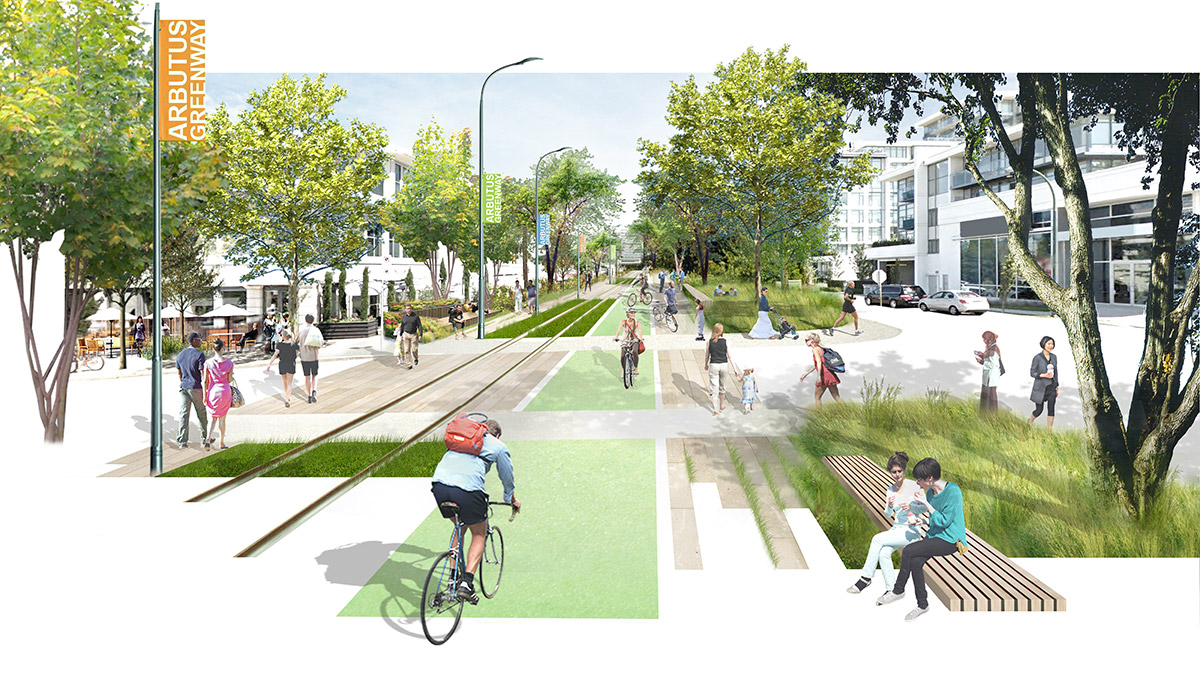 What was merely a swamp in the late 1800s is now a quiet and mature community, one that truly reflects a neighbourhood feel. In Arbutus, new developments are blended in next to the old to retain its heritage relics, and streets are lined with lush trees in between neighbourhood parks. This affluent neighbourhood located west of Vancouver houses mostly detached family homes, with a few townhouses, and low- and high-rises. Many with professional occupations from business people, doctors, lawyers, and professors from the nearby UBC prefer Arbutus to raise their families because of its close proximity to downtown, community centres, parks, and prestigious private and public schools, not to mention its reputation for being one of the safest neighbourhoods of Vancouver.
A major project underway right now is the Arbutus Greenway, a north-south transportation corridor that'll cut through Arbutus and connect False Creek to the Fraser River. This Greenway will encourage travel by foot, bike, and streetcars, all the while improving public green space.
Rather than disrupt the historical neighbourhood feel, you won't be finding many mega-stores or strip malls here, but instead, small and local upscale shops. Find quaint and independent coffeehouses like Arbutus Coffee cornered in a vintage home, or dine at cozy restaurants like neighbourhood favourite, La Buca. Arbutus truly relishes the city's offerings while being in the center of it all.
Nearby Schools
Carnarvon Elementary School
Address: 3400 Balaclava Street, Vancouver, BC, V6L 2S6
Population: approx. 410 students
Grades: K-7
Public/Private: Public
French Immersion: No
Trafalgar Elementary School
Address: 4170 Trafalgar Street, Vancouver, BC, V6L 2M5
Population: approx. 500 students
Grades: K-7
Public/Private: Public
French Immersion: Yes
Prince of Wales Secondary School
Address: 2250 Eddington Drive, Vancouver, BC, V6L 2E7
Population: approx. 1080 students
Grades: 8-12
Public/Private: No
French Immersion: No
Rich