Westside Neighbourhood - Fairview 丽景区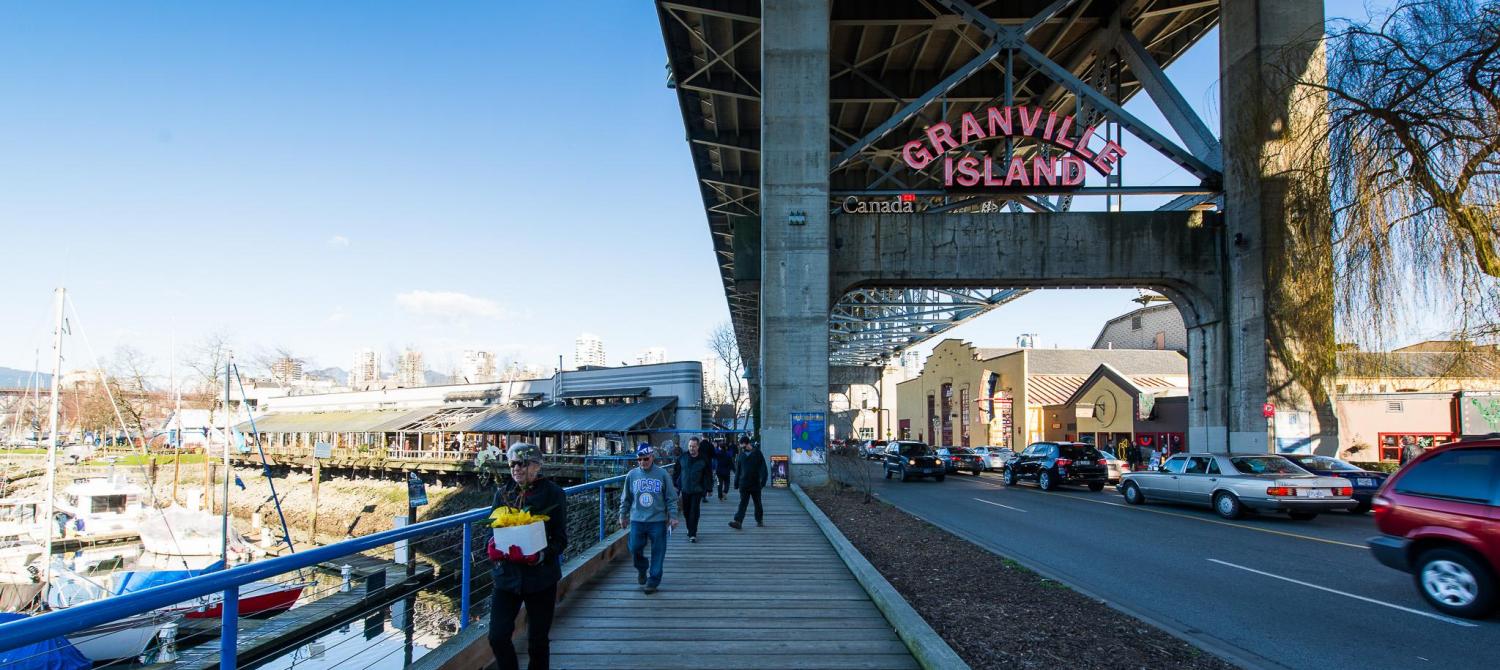 Oftentimes colloquially referred to as South Granville, Fairview is the neighbourhood comfortably snuggled between Kitsilano to the west, Mount Pleasant to the right, and False Creek to the north. Its position along the slopes opens up spectacular views of the city skyline and mountains. Families, young couples, first-time home buyers, and young professionals prefer the safe neighbourhood for its schools, parks, healthcare facilities, shops, restaurants, and close proximity to downtown with major roads crisscrossing through the area. Many doctors, dentists and health specialists call the streets of Fairview their second home as they practice within the several towers along Broadway. Commercial and medical facilities also occupy the bustling side of the neighbourhood, including the Vancouver General Hospital, BC Cancer Research Centre and Vancouver City Hall.
Its major attraction is the shopping and crafty peninsula, Granville Island, drawing visitors and residents alike to its Public Market, Arts Club, music and theater performances, and cultural events. Walking distance is also a bevy of shops from home décor, antique and modern furniture, to high-end and mid-range fashion, and along Granville Street you'll find plenty of art galleries to browse through. Vancouverites will flock to this area for some of the city's best dining experiences, including a famous restaurant for exquisite Indian cuisine, Vij's. Other personal favourites of mine involve Malaysian from Banana Leaf, Japanese Izakaya from Suika, Northern Chinese from Shaolin Noodle House, Tacos from La Taqueria, and more. Broadway also offers casual dining from a string of popular chain restaurants, from Earl's, Cactus Club, to Milestones – whatever tickles your fancy!
Nearby Schools
False Creek Elementary School
Address: 900 School Green, Vancouver, BC, V6H 3N7
Population: approx. 280 students
Grades: K-7
Public/Private: Public
French Immersion: No
L'Ecole Bilingue Elementary School
Address: 1166 West 14th Avenue, Vancouver, BC, V6H 1P6 (currently under construction until beginning of 2017)
Temporary Address: 5987 Prince Albert Street, Vancouver, BC, V5W 3E2
Population: approx. 518 students
Grades: K-7
Public/Private: Public
French Immersion: Yes
Blessed Sacrament Elementary School/École St-Sacrement
Address: 3020 Heather Street, Vancouver, BC, V5Z 3K3
Population: approx. 200 students
Grades: K-7
Public/Private: Private
French Immersion: Yes
Rich