Westside Neighbourhood - False Creek 福溪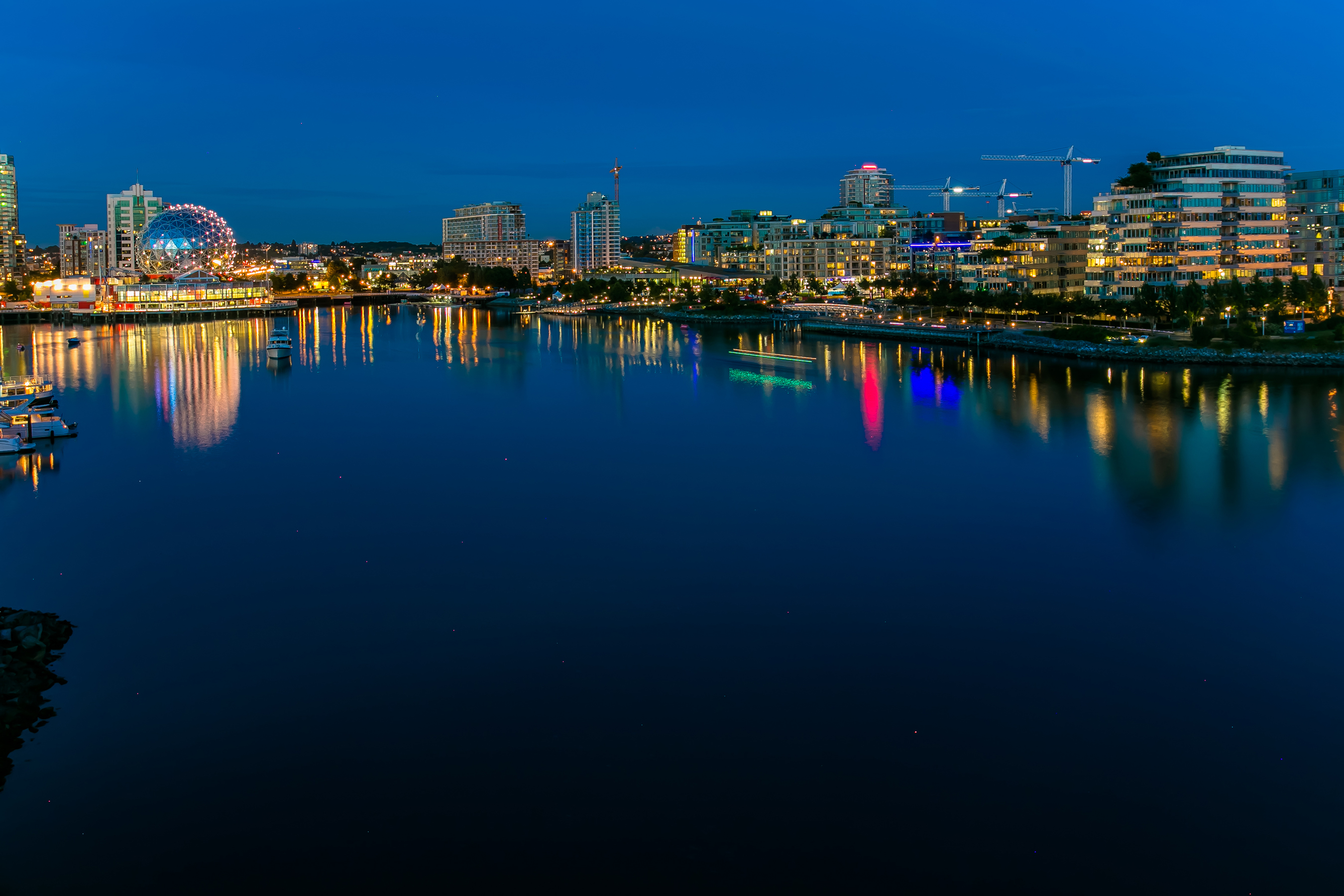 False Creek is one of the most exciting and fastest-growing new neighbourhoods in the city, with the Olympic Village as the drawing attraction and the short inlet nestled in between downtown and the rest of Vancouver. Popular landmarks encompassed within the Creek are Science World, BC Place and the connecting Seawall, opening it up to one of the most serene and scenic walks in the city. Given its location not too far away from downtown and a village to call their own, families and young professionals proclaim False Creek as their humble abode.
Originally built for the 2010 Winter Olympic Games to house athletes and officials from across the world, the bustling Olympic Village at the core of the Creek has become the hot spot for residential housing, recreation, and patio lounging for its amazing waterfront views. Designed to be Canada's first LEED Gold community, many might be surprised to know that the Village is one of the greenest communities in the world, with innovative energy efficiency and sustainable systems like solar heating and green roofs set in place.
See the city's downtown skyline and coastal mountains from along the Seawall, watch the many boating activities in the inlet, and picnic or barbeque at the park. The Creek makes for a perfect afternoon, with no occasion needed whatsoever. The inlet is also the venue for the annual Canadian International Dragon Boat Festival and other paddling events, drawing visitors from all walks of life. For the active and health-conscious, within walking distance are community centres, parks, grocery stores, restaurants, and narrow streets that encourage cycling and foot traffic. You'll most likely find me enjoying a craft beer from Craft Beer Market or Tap & Barrel, and of course, ice cream from Earnest Ice Cream.
Nearby Schools
False Creek Elementary School
Address: 900 School Green, Vancouver, BC, V6H 3N7
Population: approx. 280 students
Grades: K-7
Public/Private: Public
French Immersion: No
L'Ecole Bilingue Elementary School
Address: 1166 West 14th Avenue, Vancouver, BC, V6H 1P6 (currently under construction until beginning of 2017)
Temporary Address: 5987 Prince Albert Street, Vancouver, BC, V5W 3E2
Population: approx. 518 students
Grades: K-7
Public/Private: Public
French Immersion: Yes
Blessed Sacrament Elementary School/École St-Sacrement
Address: 3020 Heather Street, Vancouver, BC, V5Z 3K3
Population: approx. 200 students
Grades: K-7
Public/Private: Private
French Immersion: Yes
Rich