Westside Neighbourhood - Kitsilano 基斯兰奴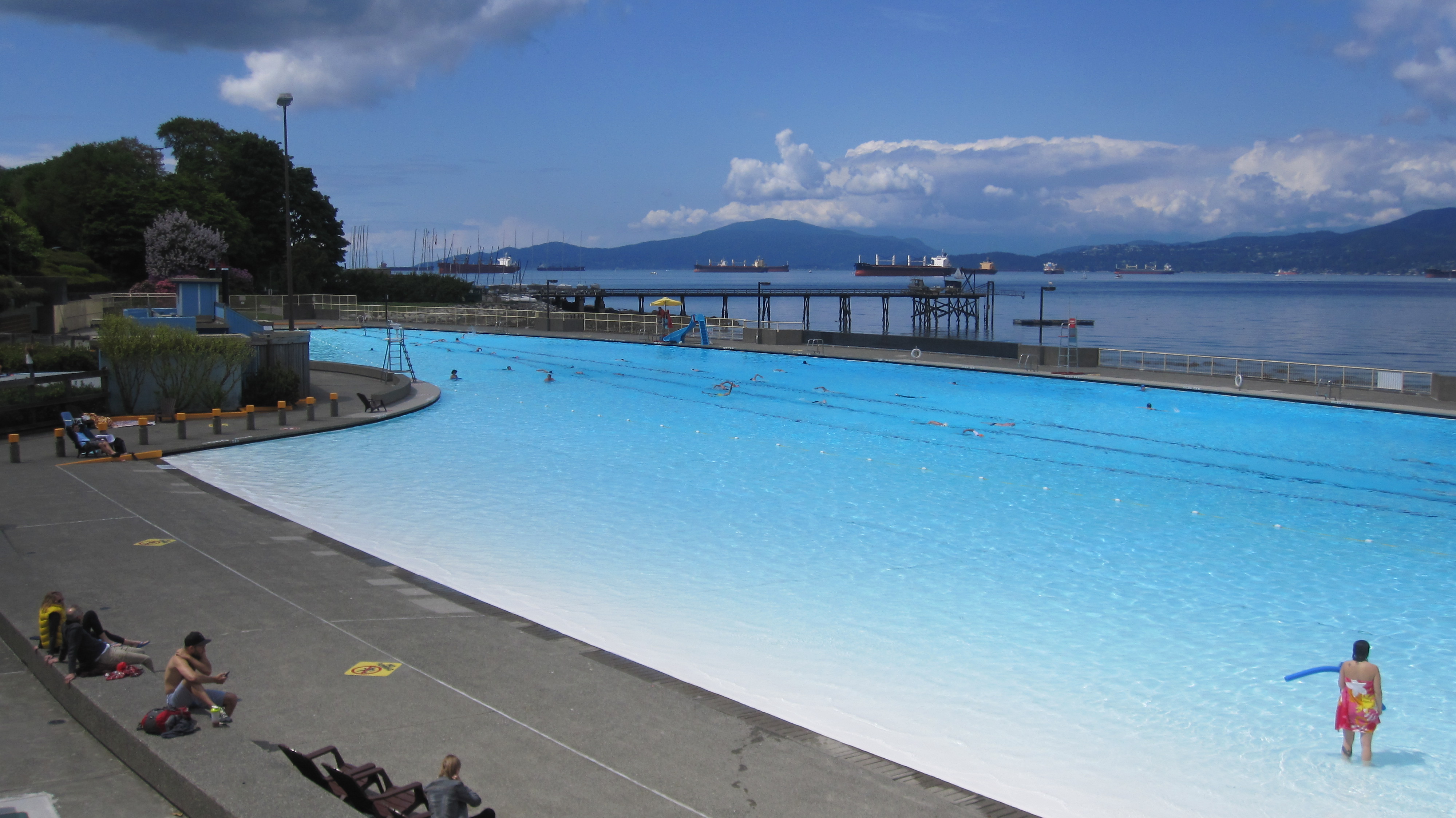 Known locally as Kits and with a beach to claim it as its own, is a trendy and active neighbourhood situated west of Vancouver with the body of English bay to its north. It's convenient proximity to the beaches, schools, downtown, and Granville Island make it a very sought after community to live in. Its location sitting just next to the University of British Colombia also make it a popular choice amongst students who wish to strike a balance between school and the city life. Housing consists of low-rise apartment buildings, duplexes and charming heritage houses. Families and friends will congregate at Kitsilano Beach to hang out along the sand or the grass; or at Vanier Park which houses the Vancouver Space Centre, Maritime Museum and cultural events.
Aside from the residential community, the beachfront district offers a lively commercial community along West Broadway and West 4th Avenue, full of trendy boutiques, restaurants, organic food markets, day spas, and yoga studios. Independent stores, outdoor apparel companies, day spas, and gift shops dot the streets of Kits and make for a unique shopping experience. It's also the birthplace of the now global yoga brand, Lululemon Athletica. Yearly community festivals are hosted by the neighbourhood, including Greek Days, Khatsalano Festival, and street food festivals.
Kits being a nourishing food hub makes it easy to find a healthy and light fix, as health-conscious restaurants like Naam Café, Nuba, Fable Kitchen and Tractor Foods provide tasty, organic and farm-to-table cuisine. Flavours from the world over can be found along West 4th Avenue for a more polished dining experience, but if you're looking for casual neighbourhood bars and restaurants facing the beaches, look towards Yew Street and Cornwall. Sometimes I'll swing by The Oakwood Canadian Bistro for a comforting brunch, Glory Juice Co. for a fresh cold-pressed juice fix or a sweet indulgence at Rain or Shine Ice Cream!
Nearby Schools
Kitsilano Secondary School
Address: 2706 Trafalgar St, Vancouver, BC V6K 2J6
Population: approx. 1325 students
Grades: 8-12
Public/Private: Public
French Immersion: Yes
Lord Tennyson Elementary School
Address: 1936 West 10th Avenue, Vancouver, BC, V6J 2B2
Population: approx. 475 students
Grades: K-7
Public/Private: Public
French Immersion: Yes
General Gordon Elementary School
Address: 2896 West 6th Avenue, Vancouver, BC, V6K 1X1 (Currently under construction until unknown date)
Temporary Address: 4102 West 16th Avenue, BC, V6R 3E3 (Queen Elizabeth Elementary School)
Population: approx. 420 students
Grades: K-7
Public/Private: Public
French Immersion: Yes (late French Immersion for Gr. 6 & 7)
Henry Hudson Elementary School
Address: 1551 Cypress Street, Vancouver, BC, V6J 3L3
Population: approx. 390 students
Grades: K-7
Public/Private: Public
French Immersion: Yes
Bayview Elementary School
Address: 2251 Collingwood Street, Vancouver, BC, V6R 3L1
Population: approx. 302 students
Grades: K-7
Public/Private: Public
French Immersion: No
Madrona School Society
Address: 2040 West 10th Avenue, Vancouver, BC, V6J 2B3
Population: approx. 100 students
Grades: K-9 (In the process of expanding to become a K-12 school in 2019-2020)
Public/Private: Private
French Immersion: No
Rich