Westside Neighbourhood - Marpole 马宝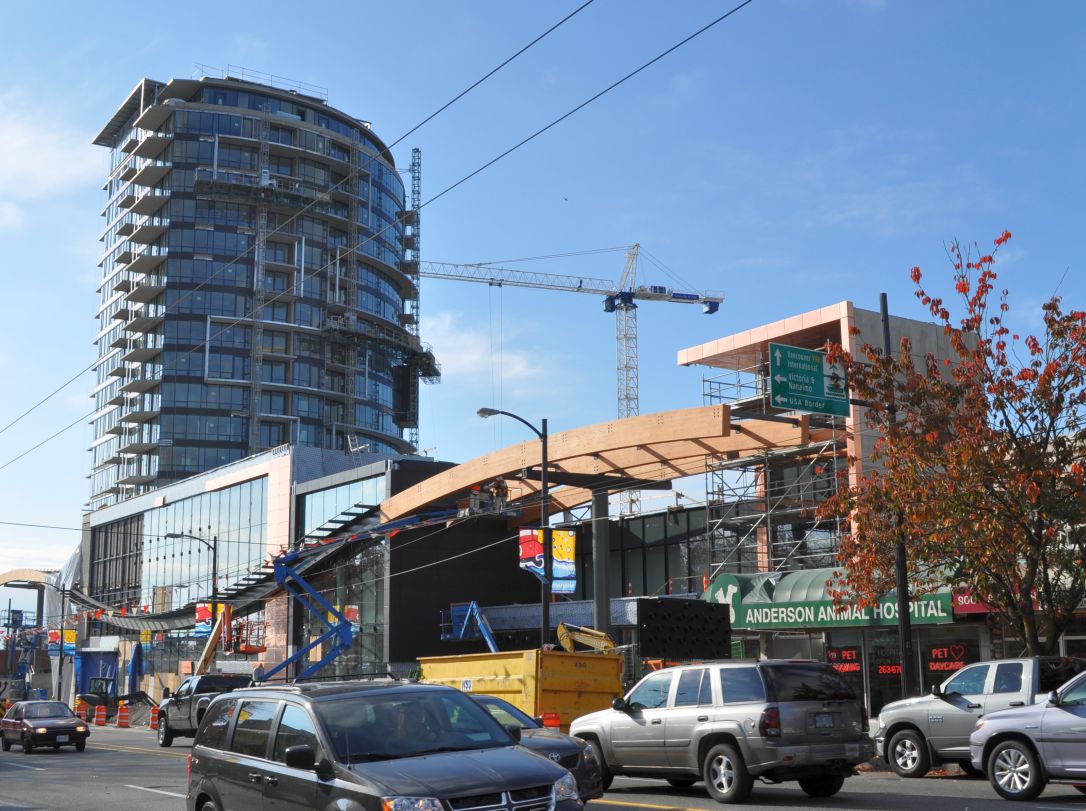 Marpole, one of the city's oldest communities, sits at the southern tip of Vancouver along the edge of the serene Fraser River. As mostly a residential neighbourhood of single-family homes and low-rise condos, the area is connected by three bridges, making Marpole a bustling gateway to the city center and the international airport.
Shopping areas are abundant along the southern end of Granville Street, between West 63rd and West 71st Avenue, and fast-food chains and businesses can be found along Southwest Marine Drive. Closer to the east side of Marpole is the Marine Gateway, a newly developed commercial and residential complex with direct links to the Canada Line, attracting a younger residential crowd to the area. The new urban town center contains everything a resident could need, from mega supermarkets to retailers, banks, restaurants, and even a cinema for your entertainment. Most parks in the neighbourhood have a playground, but Fraser River Park and Shaughnessy Park are my favourites for a tranquil walk along the waterfront. Cozy neighbourhood pubs are also popular for a beer or two, either at Hudson's Landing or Milltown Bar & Grill, the latter decked out in rustic wooden décor and with patios that overlook the marina.
Nearby Schools
Sir Wilfred Laurier Elementary School
Address: 7350 Laurel Street, Vancouver, BC, V6P 3T9
Population: approx. 290 students
Grades: K-7
Public/Private: Public
French Immersion: No
J.W. Sexsmith Elementary School
Address: 7410 Columbia Street, Vancouver, BC, V5X 3C1
Population: approx. 400 students
Grades: K-7
Public/Private: Public
French Immersion: No
David Lloyd George Elementary School
Address: 8370 Cartier Street, Vancouver, BC, V6P 4T8
Population: approx. 370 students
Grades: K-7
Public/Private: Public
French Immersion: No
Sir Winston Churchill Secondary School
Address: 7055 Heather Street, Vancouver, BC, V6P 3P7
Population: approx. 2,000 students
Grades: 8-12
Public/Private: Public
French Immersion: Yes
Rich