Westside Neighbourhood - Oakridge 橡树岭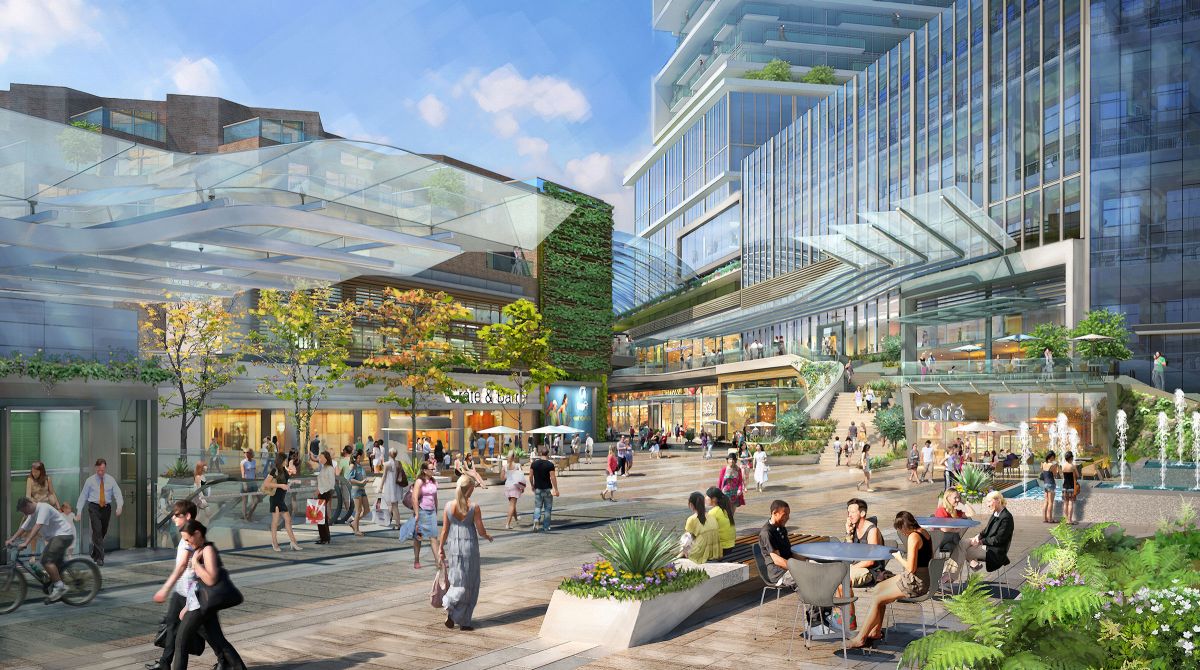 Oakridge was one of the last pieces of the original Canadian Pacific Railway land to be developed, and is now one of Vancouver's bustling residential areas for its lively shopping centre, community college, and recreational spaces. Although the least historic, the suburb radiates a modern and city-like feel. Its small, square location situated south-central of Vancouver makes it a popular thoroughfare with prominent highways heading both east and west. The somewhat new development of the Canada Line Skytrain stations have made it much easier for residents and outsiders to venture to and from the area, especially as a student at Langara College.
Conveniently located next to the Canada Line, the neighbourhood's mega-mall, Oakridge Shopping Centre, is the hub for retail, medicine, pharmacies, dining and many other services. Big news for residents of Oakridge–the mall is undergoing a huge redevelopment plan to expand into a larger-scaled urban site and a well-designed integrated community. The plan will include a new outdoors shopping street full of cafes and restaurants, retailers, job spaces, housing options, and an amenities building–a place where people can truly live, work, and play. Other recreational spaces that you can count on before the new development of the shopping center include the 18-hole Langara Golf Course with jogging and dog-walking trails, neighbourhood parks, and the YMCA Community Centre. This area is also great for cheap eats like Taiwanese beef noodle soup from Tony's Beef Noodle, or Mexican from Taco Luis.
Nearby Schools
Dr. Annie B. Jamieson Elementary School
Address: 6350 Tisdall Street, Vancouver, BC, V5Z 3N4
Population: approx. 475 students
Grades: K-7
Public/Private: Public
French Immersion: No
Sir William Van Horne Elementary School
Address: 5855 Ontario Street, Vancouver, BC, V5W 2L8
Population: approx. 398 students
Grades: K-7
Public/Private: Public
French Immersion: No
Sir Winston Churchill Secondary School
Address: 7055 Heather Street, Vancouver, BC, V6P 3P7
Population: approx. 2,000 students
Grades: 8-12
Public/Private: Public
French Immersion: Yes
Eric Hamber Secondary School
Address: 5025 Willow Street, Vancouver, BC, V5Z 3S1
Population: approx. 1,600 students
Grades: 8-12
Public/Private: Public
French Immersion: No
King David High School
Address: 5718 Willow Street, Vancouver, BC, V5Z 2N8
Population:
Grades: 8-12
Public/Private: Private
French Immersion: No
Rich