Westside Neighbourhood - Point Grey/University 灰点区/大学区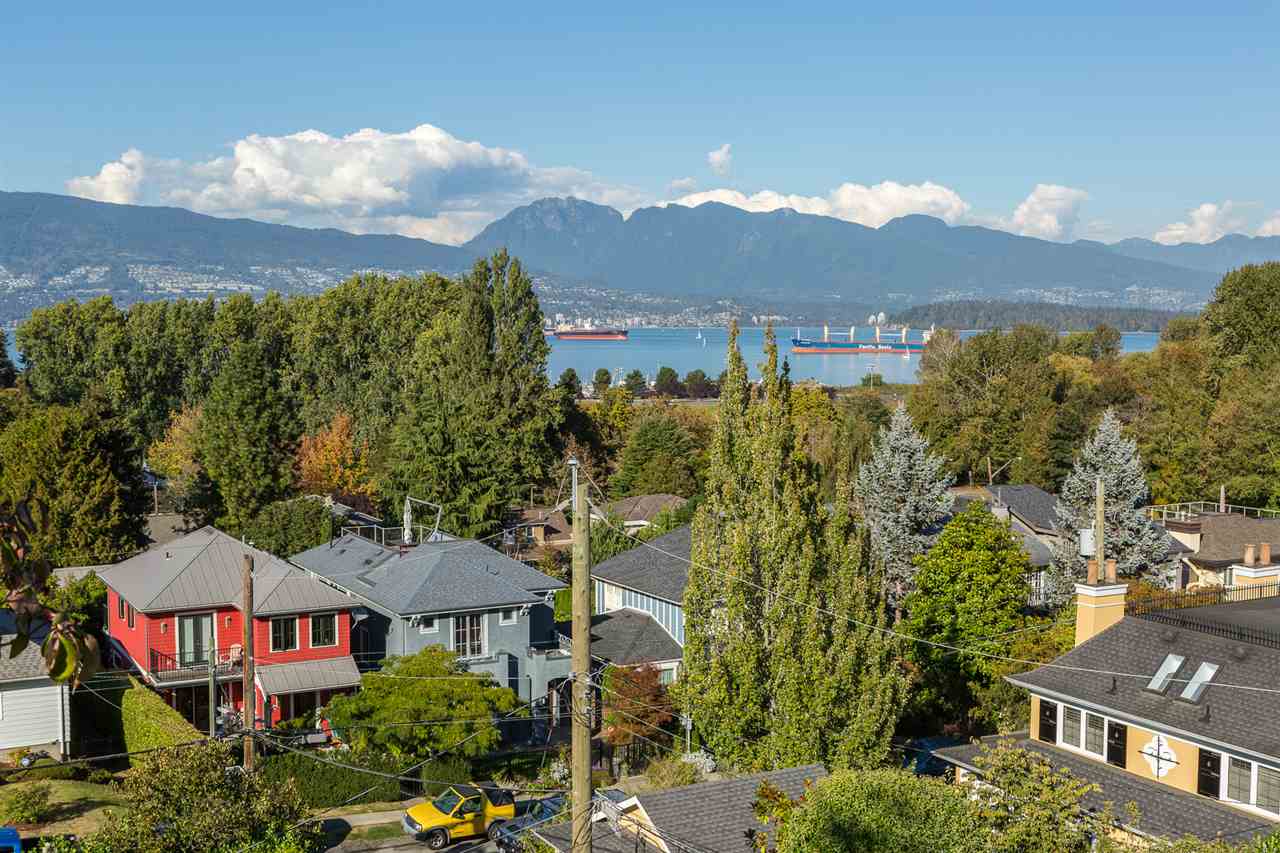 The most prestigious and affluent neighbourhood in Canada that is Point Grey is located in the western-most part of Vancouver, bounded by the Pacific Ocean in the north, Kitsilano in the east, Pacific Spirit Regional Park in the south, and the University of British Colombia in the west. Mostly a residential community, post-secondary students, thriving professionals and urban families call this area their home for its proximity to the University, its exceptional beachfront properties, and remarkable views of the North Shore Mountains' skyline. Some of Vancouver's best beaches are in this vicinity, from Jericho Beach, Locarno Beach, and Spanish Banks dotting the north of Point Grey, and the infamous Wreck Beach (clothing, optional) at the University.
Not to be dismissed so quickly, the University Endowment Lands boast a self-sustainable community with a number of housing options attractive to UBC students, faculty, staff, and families. The renowned University also hosts many cultural and recreational facilities, including the must-see Museum of Anthropology, a beautiful piece of architecture housing one of the world's finest displays of Northwest Coast First Nations arts. And my favourite part of the neighbourhood, the massive and forested Pacific Spirit Regional Park at 763 hectares, and Vancouver's number one public golf course within it.
For shopping and dining, head over to the heart and commercial strip of Point Grey Village on West 10th Avenue between Discovery and Tolmie Street, or West 4th Avenue and West Broadway where you'll find a bevy of grocery stores, boutiques, restaurants, and galleries.
Nearby Schools
West Point Grey Academy
Address: 4125 W 8th Avenue, Vancouver, BC V6R 4P9
Population: approx. 930 students
Grades: K-12
Public/Private: Private
French Immersion: No
Lord Byng Secondary School
Address: 3939 West 16th Avenue, Vancouver, BC, V6R 3C9
Population: approx. 1320 students
Grades: 8-12
Public/Private: Public
French Immersion: No
Queen Mary Elementary School
Address: 2000 Trimble Street, Vancouver, BC, V6R 3Z4
Population: approx. 328 students
Grades: K-7
Public/Private: Public
French Immersion: No
Jules Quesnel
Address: 3050 Crown Street, Vancouver, BC, V6R 4K8
Population: approx. 417 students
Grades: K-7
Public/Private: Public
French Immersion: Yes
Queen Elizabeth Elementary School
Address: 4102 West 16th Avenue, Vancouver, BC, V6R 3E3
Population: approx. 400 students
Grades: K-7
Public/Private: Public
French Immersion: No
University Hill Elementary School
Address: 5395 Chancellor Boulevard, Vancouver, BC, V6T 1E2
Population: approx. 360 students
Grades: K-5
Public/Private: Public
French Immersion: No
University Hill Secondary School
Address: 3250 East Mall, Vancouver, BC, V6T 1W5
Population: approx. 750 students
Grades: 9-12
Public/Private: Public
French Immersion: No
Norma Rose Point School
Address: 5488 Ortona Road, Vancouver, BC, V6T 1S2
Population: N/A
Grades: K-8
Public/Private: Public
French Immersion: No
Rich